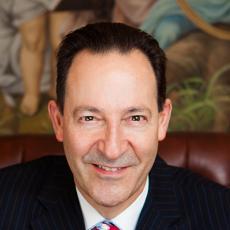 Robert H. Gotkin, MD
625 Park Avenue, New York, Ny,
10065-7326
United States
31 Northern Boulevard,
Greenvale, Ny, 11548-1320
United States
Phone: 212-794-4000
Fax: 212-794-0231
About Dr. Robert H. Gotkin, MD
We realize that looking into your cosmetic alternatives is a personal and emotional time. One that calls for soothing support and professional guidance… and well provide you with just that. Aside from making your beautiful appearance a reality, our number one concern is instilling confidence and optimism in you. Of course safety is paramount and our primary goal is to safely give you the cosmetic result you are desiring. But behind the surgical gowns are caring physicians who understand your needs and respect your vulnerability. We encourage each patient to carefully consider every aspect of the decision they are making towards cosmetic surgery… but were convinced theyll find were their best possible choice.
About Dr. Robert H. Gotkin, MD
Robert H. Gotkin, M.D., F.A.C.S. is a premier cosmetic surgeon, well known for his expertise in liposculpture and aesthetic facial surgery, including the use of lasers for facial rejuvenation. Dr. Gotkin is a renowned expert in his field having been named "A Top Doctor in the New York Metropolitan Area" in the Guide to the Best Doctors in New York (Castle Connolly Medical, Ltd.). Procedures performed include: Abdominoplasty, Blepharoplasty (Eyes), Brachioplasty, Breast Augmentation, Breast Reduction, Facelift, Forehead/Brow lift, Liposuction, Liposculpture, Mastopexy (Breast Lift), Rhinoplasty (Nose), Thigh Lift, Post-Mastectomy Reconstruction, Post-Weight Loss/Bariatric Surgery Body Contouring, Laser Resurfacing, Botox Injections, and Fat Injections.
Facial Implants
Facelift
Eyelid Surgery
Ear Surgery
Cheek Augmentation
Chin Augmentation
Tummy Tuck
Liposuction
Post-Bariatric
Male Breast Reduction
Breast Reduction
Breast Lift
Breast Augmentation
Hair Transplantation
Lip Augmentation
Nose Reshaping
Chemical Peel Light
Chemical Peel Deep
Injectables
Fat Injection
Laser Hair Removal
Mircrodermabrasion
Micropigmentation