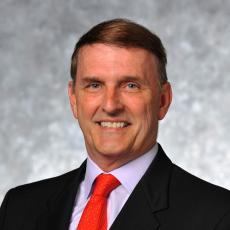 Steven M. Lynch, MD
The Plastic Surgery Group,
455 Patroon Creek Blvd.,
Suite 101, Albany, Ny, 12206,
United States
Phone: 518-438-0505
Fax: 518-438-4517
About Dr. Steven M. Lynch, MD
Raised in the Capital Region, Dr. Steven Lynch feels right at home serving patients from The Plastic Surgery Group's Albany-based offices. A board-certified surgeon, Dr. Lynch covers the full-spectrum of cosmetic and reconstructive procedures including face, breasts and body. More than 30 years of professional experience, paired with fresh research and modern equipment, helps him to carry out procedures with exceptional surgical skill and the utmost care to achieve the most profound results for each individual patient.
Through personal experience, Dr. Lynch has seen how breast cancer can affect the lives of patients and their loved ones so he is dedicated to making sure women are proactive in monitoring for cancer and knowing their available reconstruction options after the battle. Dr. Lynch has performed more than 6,000 breast surgeries including several thousand augmentation mammoplasty procedures. He has done thousands of tummy tucks and liposuction procedures along with many surgeries of the face including facelifts and eyelids.
To find out how Dr. Lynch can help you attain your aesthetic goals, request a free consultation or call The Plastic Surgery Group at (518) 438-0505.
For more information about The Plastic Surgery Group, visit our website or find them on Facebook or Twitter .
About Dr. Steven M. Lynch, MD
Breast Procedures
Breast Lift, Asymmetric Breasts, Breast Reduction, Breast Reconstruction, Tubular Breasts, Inverted Nipples, Male Breast Reduction
Body Procedures
Tummy Tuck, Liposuction, Arm Lift, Thigh Lift, Buttock Lift, After Massive Weight Loss, CoolSculpting?
Face Procedures
Face Lift, Brow Lift, Eyelid Surgery, Nose Surgery, Ear Surgery, Neck Lift, Facial Implants, Lip Augmentation
Skin Treatments
BOTOX Cosmetic, JUVEDERM?, RADIESSE?, Restylane?, Sculptra Aesthetic, BBL Photo Rejuvenation Therapy
Hair Replacement
Follicular Unit Hair Transplanting
Laser Procedures
Laser Hair Removal, Laser Resurfacing, Erbium Resurfacing, Vein Treatments, Birthmark Removal
Additional Information
Office Hours:
Monday through Friday: 9 a.m. ? 5 p.m.
Liposuction
Lower Body Lift
Post-Bariatric
Tummy Tuck
Body Contouring
Facial Implants
Forehead Lift
Hair Transplantation
Lip Augmentation
Breast Augmentation
Breast Implants
Breast Lift
Breast Reduction
Male Breast Reduction
Arm Lift
Non-Surgical Fat Reduction
Nose Reshaping
Cheek Augmentation
Chin Augmentation
Ear Surgery
Eyelid Surgery
Facelift
Chemical Peel Deep
Non-surgical skin tightening
Chemical Peel Light
Fat Injection
Injectables
Laser Hair Removal
Micropigmentation
Mircrodermabrasion
Skin Resurfacing