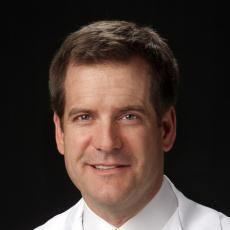 Michael Law, MD
10941 Raven Ridge Road,
Suite 103, Raleigh, Nc, 27614,
United States
Phone: 919-256-0900
Fax: 919-256-0902
About Dr. Michael Law, MD
Great plastic surgery doesn't look like surgery. It just makes people look great.
Dr. Law is devoted to providing his patients with an aesthetic surgery practice environment that affords the greatest degree of safety and comfort possible, and complete confidentiality. To that end he performs all major cosmetic surgeries in fully accredited surgical facilities and uses only board-certified M.D. anesthesiologists to provide anesthesia care. He also provides patients with complimentary overnight observation at the surgery center with skilled nursing care following major surgical procedures.
His cosmetic plastic surgery patients benefit from the combination of his extraordinary training, his ability to communicate effectively and compassionately, his ability to identify and understand each cosmetic surgery patient's individual treatment goals, and his talent for producing natural-appearing aesthetic enhancements. As a leading North Carolina plastic surgeon, Dr. Law also believes that cosmetic surgery is not necessarily the ideal 'solution' for every patient's concerns, and for that reason he has incorporated a state-of-the-art, award-winning medical spa into his aesthetic surgery practice. Blue Water Spa offers a full spectrum of medical aesthetic technology and services that can provide both surgical and non-surgical patients with significant aesthetic enhancements, with minimal or no 'down time'.
This fully-integrated cosmetic surgery practice and medical spa provides aesthetic enhancements for patients at any stage in the aging process, and for patients with both modest and dramatic treatment goals. Dr. Law takes pride in offering only those products, services and procedures which are safe, effective and scientifically sound.
About Dr. Michael Law, MD
Facial Rejuvenation Structural Fat Grafting Brow Lift Upper Blepharoplasty Lower Blepharoplasty and Canthopexy Mid Face Lift Rhinoplasty Lower Face Lift Neck Lift Facial Implants Otoplasty Breast Augmentation Breast Lift Breast Lift with Implants Breast Reduction Gynecomastia Tummy Tuck Liposuction Brachioplasty (upper arm lift)
Liposuction
Lower Body Lift
Post-Bariatric
Tummy Tuck
Body Contouring
Facial Implants
Forehead Lift
Hair Transplantation
Lip Augmentation
Breast Augmentation
Breast Implants
Breast Lift
Breast Reduction
Male Breast Reduction
Arm Lift
Non-Surgical Fat Reduction
Nose Reshaping
Cheek Augmentation
Chin Augmentation
Ear Surgery
Eyelid Surgery
Facelift
Chemical Peel Deep
Non-surgical skin tightening
Chemical Peel Light
Fat Injection
Injectables
Laser Hair Removal
Micropigmentation
Mircrodermabrasion
Skin Resurfacing