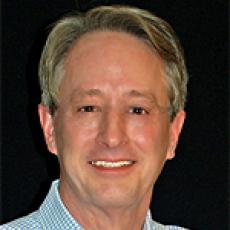 Robert T. Buchanan, MD
209 Hospital Drive, Suite 202,
Highlands, Nc, 28741
United States
Phone: 828-526-3783
Fax: 828-526-9730
About Dr. Robert T. Buchanan, MD
We are privileged to live and work in the beautiful countryside and serene surroundings of the Highlands-Cashiers area of North Carolina. To this, we bring an established tradition of quality, excellence and patient satisfaction. This makes us unique in providing quality Plastic Surgery in a totally relaxed rejuvenating atmosphere. We offer a full range of cosmetic consultations and procedures, Skin care and facial aesthetic services in a warm and comfortable environment.
We are dedicated to providing the highest quality expertise in the field of Plastic Surgery. We strive to provide total service and care with compassion and understanding in a friendly, comfortable environment.
We assure that not only the presenting problem is cared for but that all other problems (medical, psychological, and social) are addressed and treated.
We provide options of care that allow each person to receive only the care needed or desired in the least invasive and least costly manner possible.
We always place our patients first, doing whatever we can to minimize the time, frustration and worry of receiving care. We protect and preserve the privacy, dignity and total welfare of our patients.
Our staff has and maintains the highest level of integrity, service orientation, attitude and ethics. We set ourselves apart from others with distinctive differences in medical/surgical expertise, information exchange, and patient caring.
Visit Dr. Buchanan's additional website
About Dr. Robert T. Buchanan, MD
Dr. Buchanan specializes in Cosmetic & Rejuvenation of the Face, Body, and Breast. Presently, he is one of a select number of surgeons using the MACS Minimally Invasive Lift to rejuvenate the face.
Body Contouring
Buttock Lift
Liposuction
Lower Body Lift
MiniAbdominoplasty with Suction
Thigh Lift
Tummytuck (Abdominoplasty)
Upper Arm Lift
Breast
Breast Enlargement (Augmentation)
Breast Lift (Mastopexy)
Breast Reduction
Breast Reconstruction
Capsulectomy/Implant Problems
Implant Removal
Nipple/Areola Reconstruction
Male Breast Reduction (Gynecomastia Removal)
Facial
Chemical Peels (Deep & Superficial)
Chin Remodeling
Cheek Implants
Eyelid Rejuvenation (Blepharoplasty)
Ear Remodeling
MACS Lift
Facelift/Mini-Facelift
Forehead Lift
Lip Enhancement
Neck Lift/Suction
Nose Surgery
Airway Reconstruction
Enlargement
Reduction
Refinement
Skin Care & Refinement
Scar revision
Wrinkle removal
Botox Injection
Chemical Peels (Weekend Peel, Obagi Blue Peel)
Microdermabrasion
Collagen Injection
Fat Injection
Retin-A
Skin Care & Rejuvenation (Obagi Nu-Derm & Therapon)
Special Techniques offered
Small Scar Methods
Endoscopic Methods
Laser Techniques
Mircrodermabrasion
Laser Hair Removal
Fat Injection
Injectables
Chemical Peel Deep
Chemical Peel Light
Nose Reshaping
Lip Augmentation
Forehead Lift
Facial Implants
Facelift
Eyelid Surgery
Ear Surgery
Cheek Augmentation
Chin Augmentation
Tummy Tuck
Liposuction
Post-Bariatric
Male Breast Reduction
Breast Reduction
Breast Lift