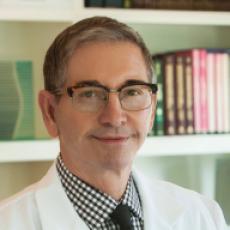 Michael H. Wojtanowski, MD, FACS
Ohio Clinic For Aesthetic And Plastic Surgery,
2237 Crocker Rd., Suite 140,
Westlake, Oh, 44145
United States
Phone: 440-808-9315
Fax: 440-808-9320
About Dr. Michael H. Wojtanowski, MD, FACS
Dr. Michael H. Wojtanowski, M.D., F.A.C.S, brings over thirty years of experience into his practice. Dr. Wojtanowski created this facility he named Ohio Clinic for Aesthetic and Plastic Surgery and Ohio Clinic Skin Care to provide the very best environment for plastic surgery and skin care in Northeast Ohio. His dedicated staff are committed to providing the finest surgical care along with patient education.
About Dr. Michael H. Wojtanowski, MD, FACS
Below is a partial listing of common plastic surgery procedures. As always, our patient coordinator will review any questions you have about any procedure and will set up a discussion with Dr. Wojtanowski to discuss your particular questions.
Arm Lift (Brachioplasty)
Breast Enlargement (Augmentation Mammoplasty)
Breast Lift (Mastoplexy)
Chemical Peel (Phenol and Trichloracetic acid – TCA)
Dermabrasion
Ear Surgery (Otoplasty)
Eyelid Surgery (Blepharoplasty )
Facelift (Rhytidectomy)
Facial Implants
Forehead Lift (Browlift)
Laser Facial Resurfacing
Liposuction (Suction-assisted Lipectomy)
Male Breast Reduction (Gynecomastia)
Nose Surgery (Rhinoplasty)
Tummy Tuck (Abdominoplasty)
Post-Bariatric
Tummy Tuck
Facial Implants
Forehead Lift
Hair Transplantation
Lip Augmentation
Breast Augmentation
Breast Lift
Breast Reduction
Male Breast Reduction
Nose Reshaping
Cheek Augmentation
Chin Augmentation
Ear Surgery
Eyelid Surgery
Facelift
Chemical Peel Deep
Chemical Peel Light
Fat Injection
Injectables
Laser Hair Removal
Micropigmentation
Mircrodermabrasion