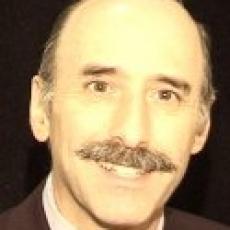 Mark P. Solomon, MD
191 Presidential Blvd.,
Suite 24, Bala Cynwyd, Pa,
19004
United States
30 Central Park South, 10A,
New York Ny 10019
Phone: 610-667-7070
Fax: 610-664-6664
About Dr. Mark P. Solomon, MD
I realize that you are making a significant decision when you choose to have plastic surgery. It is my goal to provide personalized attention to your care. I maintain a practice setting in which the emphasis on quality rather than quantity. The main focus of my practice is cosmetic surgery and I have many patients who travel considerable distances to see me. We are equipped to handle all of our patients needs to make sure they achieve their desired results.
About Dr. Mark P. Solomon, MD
Plastic Surgery: Facial, breast and body enhancement for body contouring and facial rejuvenation. This includes face lifts, eyelid surgery, nasal surgery, breast augmentation, liposuction and tummy tucks.
Laser treatment of stretch marks and photo rejuvination. Treatment of wrinkles, acne scaring and laugh lines.
Dermal Augementation: including Restylane, Collagen, Cosmoderm and Cymetra. Other fillers are also available.
Complete Facial Care: Including microdermabrasion, SkinMaster (ultrasound) treatment, AFA, micropeels, AHA peels and TCA blue peels.
Skin Care Products: Physician formula, professional strength.
Laser Hair Reduction
Botox Treatment
Post-Bariatric
Tummy Tuck
Forehead Lift
Hair Transplantation
Lip Augmentation
Breast Augmentation
Breast Lift
Breast Reduction
Male Breast Reduction
Nose Reshaping
Cheek Augmentation
Chin Augmentation
Ear Surgery
Eyelid Surgery
Facelift
Facial Implants
Chemical Peel Deep
Chemical Peel Light
Fat Injection
Injectables
Laser Hair Removal
Micropigmentation
Mircrodermabrasion