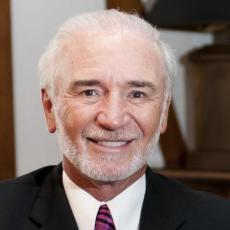 Theodore A. Lazzaro, MD
One Aesthetic Way, Greensburg,
Pa, 15601
United States
5989 Penn Circle South,
Pittsburgh, Pa, 15206
United States
Phone: 724-832-7555
Fax: 724-832-7566
About Dr. Theodore A. Lazzaro, MD
Whatever type of procedure you are considering, the single most important factor in it's success is the surgeon. There are many things to consider when choosing your surgeon; education, experience, and proper board certification.
Another important aspect to consider is the rapport and trust between the patient and doctor. When both are working together with realistic expectations, satisfaction goes up dramatically. My goal is to enhance your appearance in a seductive yet natural way.
About Dr. Theodore A. Lazzaro, MD
Dr. Lazzaro focuses on cosmetic procedures including abodminoplasty, breast augmentation, breast lift, facelift, blepharoplasty, chemical peels, rhinoplasty and liposculpture.
Liposuction
Lower Body Lift
Post-Bariatric
Tummy Tuck
Body Contouring
Facial Implants
Forehead Lift
Hair Transplantation
Lip Augmentation
Breast Augmentation
Breast Implants
Breast Lift
Breast Reduction
Male Breast Reduction
Arm Lift
Non-Surgical Fat Reduction
Nose Reshaping
Cheek Augmentation
Chin Augmentation
Ear Surgery
Eyelid Surgery
Facelift
Chemical Peel Deep
Non-surgical skin tightening
Chemical Peel Light
Fat Injection
Injectables
Laser Hair Removal
Micropigmentation
Mircrodermabrasion
Skin Resurfacing