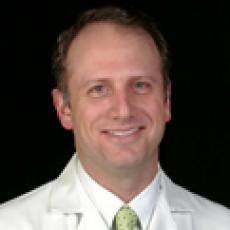 Richard J. Wassermann, MD, FACS
1220 Blanding Street, Columbia,
Sc, 29201
United States
Phone: 803-779-1200
Fax: 803-779-1220
About Dr. Richard J. Wassermann, MD, FACS
Our office and surgical suite emphasize comfort and are designed to facilitate a satisfying plastic surgery experience. The state-of-the-art facility has a classic art deco design and a spacious, inviting interior. Each detail reflects the understated elegance and refined beauty that underlines all of Dr. Wassermann's work and provides a private, warm, and welcoming facility for catering to the needs of patients from Columbia and throughout the Southeast.
See more videos from Dr. Wassermann's custom playlist HERE?list=PL4C7D45DB7B7FB42D&feature=viewall
About Dr. Richard J. Wassermann, MD, FACS
Dr. Wassermann provides patients at his Columbia, South Carolina plastic surgery center with comprehensive aesthetic options, including breast lift, breast augmentation, breast reduction, breast reconstruction, circumferential body contouring, liposuction, abdominoplasty, rhinoplasty, facelift, eyelid surgery, Restylane?, BOTOX Cosmetic, and more.
For some patients, a combination of two or more plastic surgery procedures may be suggested. It is also possible to combine procedures with both a reconstructive and cosmetic component to achieve the desired results. This convenience adds to the overall ease and efficiency of your experience at Plastic Surgery Consultants. With the enhanced options available at our private surgical facility, Dr. Wassermann helps his patients make the treatment decisions that are right for them.
Liposuction
Lower Body Lift
Post-Bariatric
Tummy Tuck
Body Contouring
Facial Implants
Forehead Lift
Hair Transplantation
Lip Augmentation
Breast Augmentation
Breast Implants
Breast Lift
Breast Reduction
Male Breast Reduction
Arm Lift
Nose Reshaping
Cheek Augmentation
Chin Augmentation
Ear Surgery
Eyelid Surgery
Facelift
Chemical Peel Deep
Chemical Peel Light
Fat Injection
Injectables
Laser Hair Removal
Micropigmentation
Mircrodermabrasion
Skin Resurfacing