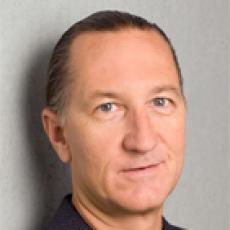 Rodney B. Young III, MD
2801 Tricom Street,
N. Charleston, Sc, 29406
United States
Phone: 843-797-5252
Fax: 843-797-3683
About Dr. Rodney B. Young III, MD
Plastic surgery is both an artistic and medical endeavor. Dr. Young, board certified by the American Board of Plastic Surgery is dedicated to the mastery of the most advanced techniques and technologies in aesthetic and reconstructive surgery. It is critical that both the surgeon and supporting staff are qualified, talented and personable. This is what you will find with Dr. Young and the staff at Palmetto Plastic Surgery. You can count on his experience, skill and compassionate approach for your plastic surgery needs.
About Dr. Rodney B. Young III, MD
Plastic and reconstructive surgery has the power to restore, enhance and correct. Improving your appearance encourages and promotes a strong, positive self-image. Even a small change on the outside can make an individuals self-confidence flourish.
At Palmetto Plastic Surgery, Dr. Young, a board certified plastic surgeon, is qualified to perform cosmetic and reconstructive surgery on all areas of the body. His extensive training and experience will provide you the confidence in choosing the change you may be seeking in your bodyprocedures.html , breastaugmentationprocedures.html , faceprocedures.html or skin .
Our goal is to provide you with exceptional surgical care, uncompromised safety, a professional, courteous staff to insure not only a satisfying result but positive experience.
Additional Information
The staff at Palmetto Plastic Surgery is dedicated to providing you, the patient, a positive and satisfying experience. Whether you are looking to enhance your appearance by non-surgical means, want to rejuvenate your skin, or are looking to take a dramatic step in enhancing your face or figure with plastic surgery, we can offer you the latest available treatments for beautifying your faceprocedures.html, skintreatments.html, and body.
Liposuction
Lower Body Lift
Post-Bariatric
Tummy Tuck
Body Contouring
Facial Implants
Forehead Lift
Hair Transplantation
Lip Augmentation
Breast Augmentation
Breast Implants
Breast Lift
Breast Reduction
Male Breast Reduction
Arm Lift
Buttock Augmentation
Non-Surgical Fat Reduction
Eyelash Enhancement
Nose Reshaping
Cheek Augmentation
Chin Augmentation
Ear Surgery
Eyelid Surgery
Facelift
Chemical Peel Deep
Hand Rejuvenation
Non-surgical skin tightening
Chemical Peel Light
Fat Injection
Injectables
Laser Hair Removal
Micropigmentation
Mircrodermabrasion
Skin Resurfacing