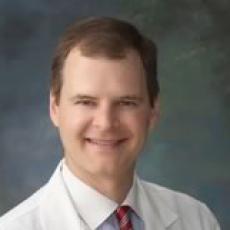 Donald R. Revis Jr, MD, FACS
4200 N Federal Hwy,
Fort Lauderdale, Fl, 33308
United States
Phone: 954-630-2009
Fax: 954-630-2094
About Dr. Donald R. Revis Jr, MD, FACS
My practice is based on honesty, integrity, and a dedication to excellence in plastic surgery. My goal is to provide the latest, state-of-the-art cosmetic plastic surgery to help you achieve the beautiful and natural appearance you desire.
I feel very strongly that plastic surgical care must be individualized to each persons unique situation. To assist you in making your decision, I invite you to ask questions online and to visit my office for a complimentary consultation.
In the interest of your safety, I only perform surgery in a hospital or a fully accredited ambulatory surgery center with M.D. anesthesiologists.
About Dr. Donald R. Revis Jr, MD, FACS
Breast Augmentation, Lifts and Reductions
Ultrasonic and Tumescent Liposuction
Body Sculpting and Tummy Tuck Surgery
Body Contouring after significant weight loss
Post-Bariatric Surgery Body Contouring
Minimal Incision Facelifts
Endoscopic Forehead (Brow) Lifts
Endoscopic Subperiosteal Midface Lifts
Rhinoplasty (Nose Reshaping)
Otoplasty (Ear Reshaping)
Fat Transfers
Advanced Medical Skin Care
Botox Injections
Collagen Injections
Restylane Injections
BioMedic Skin Care Products
Jane Iredale Skin Care Makeup
Laser Hair Reduction
Microdermabrasion
Chemical Peels
Facial Implants
Facelift
Eyelid Surgery
Ear Surgery
Cheek Augmentation
Chin Augmentation
Tummy Tuck
Liposuction
Post-Bariatric
Male Breast Reduction
Breast Reduction
Breast Lift
Breast Augmentation
Hair Transplantation
Lip Augmentation
Nose Reshaping
Chemical Peel Light
Chemical Peel Deep
Injectables
Fat Injection
Laser Hair Removal
Mircrodermabrasion
Micropigmentation