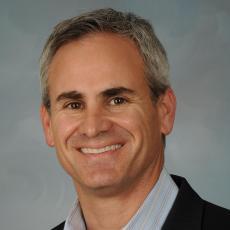 Scott R. Miller, MD, FACS
9834 Genesee Ave., Suite 210,
La Jolla Ca 92037
Phone: 858-453-3133
Fax: 858-453-0433
About Dr. Scott R. Miller, MD, FACS
Dr. Scott R. Miller is committed to providing exceptional cosmetic and reconstructive plastic surgery in a personal and caring environment. He tailors his approach to each patient's unique needs and goals. Miller Cosmetic Surgery Center is where quality meets integrity.
About Dr. Scott R. Miller, MD, FACS
Scott Miller, M.D. offers a full range of cosmetic plastic surgery procedures designed to enhance the face, breasts, and body. A board-certified San Diego plastic surgeon, Dr. Miller specializes in facial plastic surgery, including minimal incision approaches, deep layer face-lifts, and endoscopic treatments. He also offers advanced techniques for procedures such as neck lift, eyelid surgery, brow lift, rhinoplasty, breast augmentation, liposuction, and tummy tuck surgery. For mothers who would like to restore their pre-pregnancy figure, Dr. Miller can combine a number of aesthetic enhancement options into a Mommy Makeover procedure. In addition to the many surgical procedures Dr. Miller provides, he also offers a number of non-surgical procedures such as the CoolSculpting liposuction alternative, BOTOX Cosmetic, dermal fillers, and professional skin care products.
Dr. Miller's vibrant, referral-based practice is known for beautiful, natural results and excellent patient care that is focused on safety, service, quality, and integrity.
Post-Bariatric
Tummy Tuck
Facial Implants
Forehead Lift
Hair Transplantation
Lip Augmentation
Breast Augmentation
Breast Lift
Breast Reduction
Male Breast Reduction
Nose Reshaping
Cheek Augmentation
Chin Augmentation
Ear Surgery
Eyelid Surgery
Facelift
Chemical Peel Deep
Chemical Peel Light
Fat Injection
Injectables
Laser Hair Removal
Micropigmentation
Mircrodermabrasion