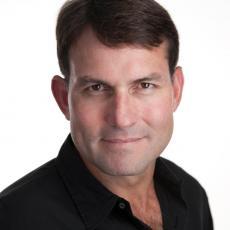 Paul M. Gardner, MD
1009 Crosspoint Drive, Suite 1,
Naples, Fl, 34110
United States
Phone: 239-566-2611
About Dr. Paul M. Gardner, MD
At Gardner Plastic Surgery, we are deeply committed to providing all of our Naples plastic surgery patients with the highest standard of care in a warm, comforting environment. We are dedicated to achieving exceptional results that truly enhance each patient's natural beauty. As a board-certified Naples plastic surgeon, Dr. Paul Gardner performs a wide array of sophisticated cosmetic surgery procedures that improve the appearance of the face, breasts and body. In addition to Dr. Gardner's plastic surgery services, patients from Naples can choose from a variety of rejuvenating medical spa skin treatments.
With many years of experience in the field of plastic surgery, Naples cosmetic surgeon Dr. Gardner has seen it all. His surgical expertise allows him to help his patients attain a stunning new look that gives them a renewed confidence in their appearance. Over the years, countless Naples breast augmentation, tummy tuck, rhinoplasty, liposuction, facelift and other cosmetic surgery patients have benefitted from Dr. Gardner's attentive care and superlative surgical skills.
Begin the process of transforming your image by consulting with renowned Naples plastic surgeon Dr. Paul M. Gardner today.
About Dr. Paul M. Gardner, MD
?Face Lift
?Neck Lift
?Eyelid Surgery (Upper and Lower Blepharoplasty)
?Endoscopic Brow Lift
?Fat Injections
?TCA Peel
?Ear Reshaping (Otoplasty)
?Breast Augmentation
?Breast Lift
?Breast Reduction
?Breast Reconstruction
?Male Breast Reduction (Gynecomastia)
?Arm Lift
?Abdominoplasty
?Liposuction
?Thigh Lift
?Botox Cosmetic
?Juvederm?
?Radiesse?
?Restylane?