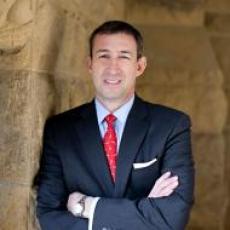 David M. Kahn, MD
1515 El Camino Real, Suite D,
Palo Alto, Ca, 94306
United States
Phone: 650-838-9618
About Dr. David M. Kahn, MD
From your first visit with us until your last, Dr. Kahn and his staff aspire to fulfill our mission to deliver the highest quality of care with professionalism and compassion as we work together toward reaching your individual goals. During your visits to our office we will take our time, and spend as much time as needed with you to understand your goals and expectations, and to answer your questions. We believe in educating you on all the options available, both surgical and non-surgical, and to the outcomes that can be realistically achieved. Safety is our priority, and we are committed to working together to achieve beautiful results that will withstand the test of time.
We recognize that your choice to undergo cosmetic surgery is a highly personal one, and we will work with you to help you reach the decision that is right for you. We will not try to sell you on our practice, and will be available to help you make an educated choice. When you make your decision to proceed, we want you to be well informed and confident that you made the right decision for the time.
We believe in respecting and maintaining your privacy. To this end we have located our office away from the hustle and bustle of the Stanford Medical Center in a discrete, secluded, and comfortable location. We are confident your experience with our office will be beyond compare. Once we have had the opportunity to provide care for you we are confident that should you desire aesthetic surgery in the future that we will become your go to office for your future needs. And while we will not share your secret, if you are inclined to share, we are certain that you will recommend our office.
About Dr. David M. Kahn, MD
Our practice focuses on cosmetic surgery. We are specialists in facial plastic surgery, which includes procedures of the face, neck, eyelids, nose and non-surgical treatments such as botox, fillers and skin resurfacing. We also are experienced in breast surgery including augmentation, breast lift (mastopexy), reduction, and revision breast surgery, and body contouring procedures including tummy tucks (abdominoplasty), and liposuction.
Procedures listed:
Facelift, necklift, nose surgery, eyelid surgery, forehead lift, ear surgery, facial implants, chin augmentation, cheek augmentation, Lip augmentation, skin resurfacing, chemical peels, injectables, fat grafting, breast augmentation, breast implants, male breast surgery, breast lift, breast reduction, post-bariatric, tummy tuck, liposuction, body contouring
Additional Information
Outside of the office Dr Kahn enjoys spending time with his wife and two young daughters. His hobbies include photography, playing the guitar, reading, cooking, improvisation and sports. Dr Kahn has also participated in global humanitarian surgery, travelling to underserved parts of the world to educate and assist local physicians and patients with their reconstructive plastic surgical needs.