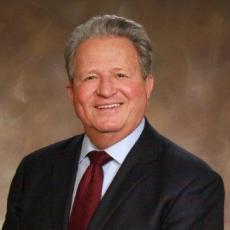 William P. Adams, MD, FACS
4 Centennial Drive, Suite 202,
Peabody, Ma, 01960
United States
Phone: 978-531-0500
Fax: 214-965-9180
About Dr. William P. Adams, MD, FACS
Practice Philosophy
I believe in a whole body approach to beauty.
Our blending of cosmetic surgery, non-surgical services, aesthetician services, and personal fitness help create a lasting positive body image and mental attitude.
Straightforward, Honest Information
The Adams Center is dedicated to your care and to providing straightforward, honest answers to your questions. My ultimate goal is to educate my patients so that we can work together to make informed decisions about the beauty option available to them.
Follow-up Care
After the surgery, I see the patients often so that the best result can be achieved. I want patients to know I care and to be happy with the care they receive.
Contact us to learn more about our whole body approach to health and beauty.
About Dr. William P. Adams, MD, FACS
Dr. Adams specializes in cosmetic surgery including:
Breast Augmentation
Breast Reduction
Breast Lift
Blepharoplasty
Total Eyelid Rejuvenation
Facelift
Mini-Facelifts
Rhinoplasty
Liposuction and Body Sculpting
Tummy Tucks
Botox, Juvederm and other Wrinkle Reducing Fillers
Non-Surgical Facial Rejuvenation
Laser and High Tech Facial Rejuvenation
Facial Cosmetic Surgeries
Upper Body Cosmetic Surgeries
Lower Body Cosmetic Surgeries
Cosmetic Surgeries for Men
Post-Bariatric
Tummy Tuck
Forehead Lift
Hair Transplantation
Lip Augmentation
Breast Augmentation
Breast Lift
Breast Reduction
Male Breast Reduction
Nose Reshaping
Cheek Augmentation
Chin Augmentation
Ear Surgery
Eyelid Surgery
Facelift
Facial Implants
Chemical Peel Deep
Chemical Peel Light
Fat Injection
Injectables
Laser Hair Removal
Micropigmentation
Mircrodermabrasion