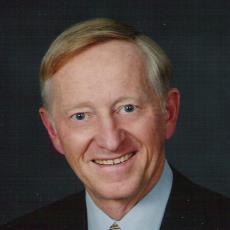 Ronald E. Iverson, MD, FACS
1387 Santa Rita Road,
Pleasanton, Ca, 94566
United States
919 San Ramon Valley Blvd.,
Suite 150, Danville, Ca, 94526,
United States
20055 Lake Chabot Road,
Suite 340, Castro Valley, Ca,
94546
United States
Phone: 925-462-3700
Fax: 925-462-4681
About Dr. Ronald E. Iverson, MD, FACS
Visit Dr. Iverson's additional website
Dr. Iverson specializes in Breast Surgery including Augmentation Mammoplasty, Round and Anatomic Shape Implants, Breast Lifts, Breast Reconstruction, Breast Reduction and Mastopexy.
Body Sculpturing and Recontouring – Lipoplasty, Mommy Makeover, Abdominoplasty.
UltraPulse CO2 Laser Resurfacing
Facial Rejuvenation – Facelift, Eyelid and Nasal Surgery, Lip Augmentation and Chin Implants.
Ancillary Beauty Services – BioMedic Clinical Treatments, Chemical Peeling Treatments, Glycolic acid, Salicylic Acid and TCA Peels, Collagen Replacement Therapy, Botox Injections, Dysport, Sclerotherapy (spider vein injections), Sculptra, Juvaderm, Restylane, Latisse and Active and Deep FX (Fractional Laser Treatment).
Other Practice Specialization:
Cosmetic Surgery for Men – Male Breast Reduction (Gynecomastia)
Lipoplasty (Tumescent)
Facelift
Eyelid and Nasal Surgery
Chin Implants
Post-Bariatric
Tummy Tuck
Facial Implants
Forehead Lift
Lip Augmentation
Breast Augmentation
Breast Lift
Breast Reduction
Male Breast Reduction
Nose Reshaping
Cheek Augmentation
Chin Augmentation
Ear Surgery
Eyelid Surgery
Facelift
Chemical Peel Deep
Chemical Peel Light
Fat Injection
Injectables
Laser Hair Removal
Micropigmentation
Mircrodermabrasion