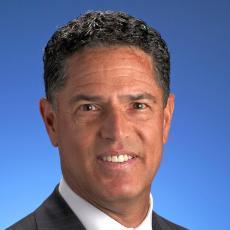 Athleo L. Cambre, MD
9201 Sunset Boulevard,
Suite 214, West Hollywood, Ca,
90069
United States
Phone: 310-777-6677
Fax: 310-777-6680
About Dr. Athleo L. Cambre, MD
Dr. Athleo Louis Cambre, a native of Southern California, specializes in Cosmetic Plastic Surgery of the face, breast, and body. His personalized and holistic approach to each patient, respecting their individuality, intelligence, and privacy, sets Dr. Cambre's practice apart from the crowded field in Southern California Plastic Surgery.
A graduate of Stanford University, Dr. Cambre is certified by the American Board of Plastic Surgery and the American Board of Surgery. Dr. Cambre is an Assistant Clinical Professor of Plastic Surgery at UCLA School of Medicine, and a Member of the American Society of Plastic Surgeons, the American Society for Aesthetic Plastic Surgery, the California Society of Plastic Surgeons, and is a Fellow of the American College of Surgeons.
Through meticulous attention to detail and thorough devotion to service, Dr. Cambre strives to exceed the patient's expectation of the plastic surgery experience. It is Dr. Cambre's mission to forge a trusting and long-lasting professional relationship with his patients, their families and friends, and all for whom he is honored and privileged to care, and to serve his patients, our community, and the specialty of plastic surgery with honor and distinction.
About Dr. Athleo L. Cambre, MD
Aesthetic (Cosmetic) Plastic Surgery, including:
Face Lift (Rhytidectomy)
Endoscopic Forehead Lift (Brow Lift)
Blepharoplasty
Rhinoplasty
Breast Augmentation
Secondary (Corrective) Breast Augmentation
Breast Lift (Mastopexy)
Breast Reduction
Male Breast Reduction (Gynecomastia)
Abdominoplasty (Tummy Tuck)
Liposuction
Body Contour Surgery (Lower Body Lift)
Brachioplasty (Arm Lift)
Thigh-plasty (Thigh Lift)
Botox Injection
Collagen Injection
Reconstructive Surgery, including: Aesthetic (Cosmetic) Plastic Surgery, including:
Face Lift (Rhytidectomy)
Endoscopic Forehead Lift (Brow Lift)
Blepharoplasty
Rhinoplasty
Breast Augmentation
Secondary (Corrective) Breast Augmentation
Breast Lift (Mastopexy)
Breast Reduction
Male Breast Reduction (Gynecomastia)
Abdominoplasty (Tummy Tuck)
Liposuction
Body Contour Surgery (Lower Body Lift)
Brachioplasty (Arm Lift)
Thigh-plasty (Thigh Lift)
Botox Injection
Collagen Injection
Reconstructive Surgery, including:
Breast Reconstruction
Burn Reconstruction
Cleft Lip and Palate
Scar Revision
Skin Cancer Reconstruction
Breast Reconstruction
Burn Reconstruction
Cleft Lip and Palate
Scar Revision
Skin Cancer Reconstruction
Facial Implants
Facelift
Eyelid Surgery
Ear Surgery
Cheek Augmentation
Chin Augmentation
Tummy Tuck
Liposuction
Post-Bariatric
Male Breast Reduction
Breast Reduction
Breast Lift
Breast Augmentation
Hair Transplantation
Lip Augmentation
Nose Reshaping
Chemical Peel Light
Chemical Peel Deep
Injectables
Fat Injection
Laser Hair Removal
Mircrodermabrasion
Micropigmentation