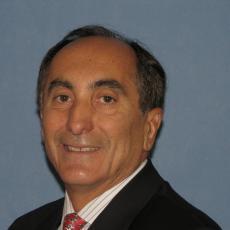 George C. Peck, Jr., MD
776 Northfield Ave, West Orange,
Nj 07052
United States
Phone: 973-324-2300
About Dr. George C. Peck, Jr., MD
The most important goals in cosmetic plastic surgery are patient satisfaction and patient safety. Therefore, my primary focus is to be safe, conservative, and make my patient's happy. I achieve this goal by listening to my patients during my surgical consultations and aligning the patients' desires with realistic expectations. I pride myself on providing a thorough and straightforward surgical consultation.
The best plastic surgery results are beautiful, natural and undetectable. In general, less is more. My goal is to perform the smallest operation or procedure to achieve the most significant result, not a large procedure to produce a small result. Your physical appearance is important to your self-esteem and your happiness. My goal is too make my patient's happy and confident.
In my professional life, I consistently strive to promote and advance the expanding field of plastic surgery through my consistent involvement in continuous medical education on the local, state, and national level. It takes extra effort to stay at the forefront of a field that is constantly changing, but I believe that it is essential in order to keep my patients well informed about the latest and finest surgical techniques currently available in the world.
Every patient is an individual with different goals, expectations and aesthetic concerns. Through experience and constant evaluation of emerging technologies, I have designed surgical procedures that are the safe, less painful, and more effective. My training, combined with years of experience, and ongoing scientific studies are some of the reasons I can achieve high patient satisfaction rates and positive outcomes in the comfort of my own ambulatory care center.
About Dr. George C. Peck, Jr., MD
We offer a variety of aesthetic procedures to help you look your best. Our procedure pages are divided by the parts of the body the procedure is performed on.
Facial Procedures
Face Lift / Neck Lift
Forehead Lift (Brow Lift)
Eyelid Surgery (Blepharoplasty)
Nose Surgery (Rhinoplasty)
BOTOX Cosmetic
Breast Procedures
Breast Augmentation
Breast Lift
Breast Reduction
Breast Reconstruction
Body Procedures
Abdominoplasty Tummy Tuck
Liposuction
Arm Lift (Brachioplasty)
Body Lift (Belt Lipectomy)
Skin Treatments
Botox
Juvederm
Perlane
If you have any further questions, give us a call. We'll be more then happy to answer any questions you may have. Our staff is dedicated to making sure that, as a patient, you are as well informed as possible so you can make an educated decision about undergoing any of our procedures.