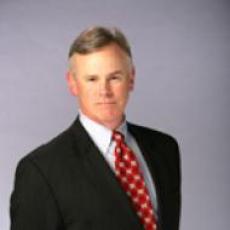 David B. Reath, MD
109 North Shore Drive,
Suite 101, Knoxville, Tn,
37919
United States
Phone: 865-450-9253
Fax: 865-450-9949
About Dr. David B. Reath, MD
There are two main reasons to choose Dr. Reath as your plastic surgeon: his personal approach and his professional qualifications. His Personal Approach- Dr. Reath's motto is "The personal approach to personal change." This is not just a catchphrase. His passion is using his skills and abilities to help his patients best improve the quality of their lives. Routinely, patients comment on how pleasantly surprised they are by the amount of time Dr. Reath spends with them personally. His Plastic Surgery Qualifications- It has never been more important to be sure that the doctor you choose for your plastic surgery is really a plastic surgeon. Not only is Dr. Reath a Board-certified plastic surgeon and a member of ASAPS, he just completed a two-year-term as member-at-large of the Board of Directors of the American Society of Plastic Surgeons. He is the only plastic surgeon in the region to serve on the board.
Connect with Dr. Reath at Facebook
Get Dr. Reath's blog directly into your inbox! Click HERE
See more videos from Dr. Reath's custom playlist HERE?list=PLF7E66EDA148109F4&feature=viewall
About Dr. David B. Reath, MD
Popular cosmetic surgery procedures are Breast Augmentation with silicone and saline breast implants as well as Tummy Tuck, Liposuction and Facelift. In addition we offer a range of plastic surgery procedures designed to treat the aging face such as eyelid surgery, browlift, neck lift and Pearl Fractional Laser. Rhinoplasty is also a popular cosmetic surgery procedure. We are seeing a growing number of patients for body lifts, breast reduction, thigh lifts and arm lifts (brachioplasty) to re-contour the body after massive weight loss. Over twenty percent of our plastic surgery patients are men. In addition to liposuction, facelifts and rhinoplasty, many men ask for plastic surgery to correct gynecomastia, enlarged male breasts.Botox, Dysport, Juvederm, Prevelle, Laser Hair Removal and Limelight IPL are some of our most popular non surgical procedures.
Liposuction
Lower Body Lift
Post-Bariatric
Tummy Tuck
Body Contouring
Facial Implants
Forehead Lift
Hair Transplantation
Lip Augmentation
Breast Augmentation
Breast Implants
Breast Lift
Breast Reduction
Male Breast Reduction
Arm Lift
Nose Reshaping
Cheek Augmentation
Chin Augmentation
Ear Surgery
Eyelid Surgery
Facelift
Chemical Peel Deep
Chemical Peel Light
Fat Injection
Injectables
Laser Hair Removal
Micropigmentation
Mircrodermabrasion
Skin Resurfacing