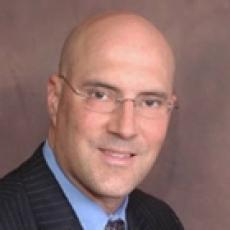 Jay H. Lucas, MD
10810 Parkside Drive, Suite 310,
Knoxville, Tn, 37934
United States
Phone: 865-218-6210
Fax: 865-218-6211
About Dr. Jay H. Lucas, MD
Dr. Lucas and the staff of Baptist West Plastic Surgery are pleased to offer their clients the privacy, comfort, and resources they deserve.
About Dr. Jay H. Lucas, MD
We offer a wide range of plastic surgeries to meet your particular needs. Some of our most popular services are:
Breast enlargement surgery
Body contouring surgeries
Liposuction surgery
Skin rejuvenation procedures
Additional Information
Patient Testimonials:
"There are no words to adequately thank you for what you have done for me."
Jan
Knoxville, TN.
"Thank you so much for letting God use the surgeon's hand to put me back together. Thank you from the bottom of my heart. I feel like a whole woman now. May God richly bless you."
Tonya
Kodak, TN.
"Thank you for correcting a problem I've been unhappy with for years. I appreciate your attention to detail and thoroughly explaining all aspects of my procedure. The care that you and your staff have given me has been exceptional."
Heather
Knoxville, TN.
"Words cannot adequately express my appreciation to you for the 'miracle' you performed on my previously pitiful abdominal area. I am impressed by the amount of time, care, & concern both you and your staff have shown. You truly do rock!!"
Nicole
Maryville, TN.
"Thank you for providing such a friendly and caring atmosphere! Your service to improve & enhance the physical appearance is much appreciated! I love my new 'look". God bless your service and friendliness!"
Caprice
Louisville, TN.
"WOW! What a change in lifestyle. Thank you!"
Misty
Knoxville, TN.
"Thank you for doing such a fantastic job. I've healed beautifully and feel so much like the old me. It's even inspired me to lose about 10 pounds and that has helped to give me the slender look of many years ago! My husband is pleased beyond words. God Bless you!"
Charla
Knoxville, TN.
"Just wanted to thank you for a great job and a great staff!"
Angela
Knoxville, TN.
Liposuction
Lower Body Lift
Post-Bariatric
Tummy Tuck
Body Contouring
Facial Implants
Forehead Lift
Hair Transplantation
Lip Augmentation
Breast Augmentation
Breast Implants
Breast Lift
Breast Reduction
Male Breast Reduction
Arm Lift
Nose Reshaping
Cheek Augmentation
Chin Augmentation
Ear Surgery
Eyelid Surgery
Facelift
Chemical Peel Deep
Chemical Peel Light
Fat Injection
Injectables
Laser Hair Removal
Micropigmentation
Mircrodermabrasion
Skin Resurfacing