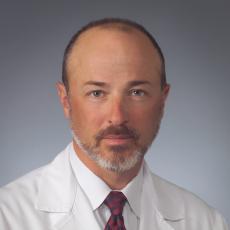 Clayton L. Moliver, MD
575 E. Medical Center Blvd.,
Webster, Tx, 77598
United States
Phone: 281-282-9555
Fax: 281-282-9565
About Dr. Clayton L. Moliver, MD
"There is no greater satisfaction as a plastic surgeon than having a patient tell you how good they feel about the results of their surgery."
Aesthetic surgery is a blend of art, surgery, technical execution and sage experience. Our philosophy is simple: We are a high-end aesthetic practice and no effort is spared to provide our patients with the very best in all aspects of their care. We believe in a "less-is-more" philosophy. We help our patients achieve their aesthetic goals with the fewest, least invasive, safest and least costly techniques.
All procedures are performed in our AAAASF accredited outpatient ambulatory surgical facility. We carefully evaluate and employ recent technological developments in our field, including lasers and ultrasonic liposuction, and we combine them with time-proven techniques to optimize our patient's results. We strive to minimize the recovery period and we understand that it is difficult for our patients to miss more than one week from their professional and social schedules. Above all, we strive for excellence with safety.
About Dr. Clayton L. Moliver, MD
Breast Augmentation
Breast Implant Info
Breast Reduction
Male Breast Reduction
Breast Lift
Breast Implant Exchange
Breast Implant Removal
Arm Lift
Body Lift
Brazilian Buttock Lift
Buttock Lift
Liposuction
Tummy Tuck
FaceLift
Facial Laser Resurfacing
Facial Implants
Forehead/Brow Lift
Eyelid Surgery
Ear Reshaping
Nose Reshaping
Non-Surgical Options
Corrective Breast
Corrective Torso
Additional Information
As a cosmetic surgeon, there is no greater satisfaction than making my patients feel good about themselves.
Liposuction
Lower Body Lift
Post-Bariatric
Tummy Tuck
Body Contouring
Facial Implants
Forehead Lift
Hair Transplantation
Lip Augmentation
Breast Augmentation
Breast Implants
Breast Lift
Breast Reduction
Male Breast Reduction
Arm Lift
Non-Surgical Fat Reduction
Nose Reshaping
Cheek Augmentation
Chin Augmentation
Ear Surgery
Eyelid Surgery
Facelift
Chemical Peel Deep
Non-surgical skin tightening
Chemical Peel Light
Fat Injection
Injectables
Laser Hair Removal
Micropigmentation
Mircrodermabrasion
Skin Resurfacing