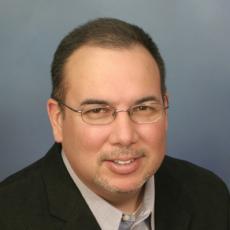 Luis M. Rios Jr, MD
Rios Center For Plastic Surgery,
2101 Cornerstone Blvd.,
Edinburg, Tx, 78539-8301
United States
Phone: 956-682-3147
Fax: 956-682-3511
About Dr. Luis M. Rios Jr, MD
Experience, expertise, and understanding. These are the three qualities that you should expect from your plastic surgeon. The doctor's skill and his ability to listen is what will make all the difference in achieving the beautiful results you desire.
Your reasons for pursuing plastic surgery are deeply personal. A doctor that understands those reasons, and is able to shape the procedure with his professional experience, will help make your surgery experience as successful as possible.
When you choose Dr. Rios, you choose a specialist who has met and surpassed the highest standards of his profession.
The outstanding results he has achieved for thousands of patients is based on his extensive training, experience, and the variety of surgical procedures he offers at the Rios Center for Plastic Surgery.
About Dr. Luis M. Rios Jr, MD
Breast Augmentation
Breast Reduction
Vaser Liposculpting
Male Breast Reduction (Gynecomastia)
Tummy Tuck
VelaSmooth
Eyelid Surgery
Ear Surgery
Facelift
Nose Refinement Surgery
Facial Lift with Contour Threads
Botox?
Microdermabrasion
Restylane
Oil Gland Reduction
Laser Hair Removal
Spider Vein Removal
Facials
Broadband Light
Natural Hair Restoration
Liposuction
Lower Body Lift
Post-Bariatric
Tummy Tuck
Body Contouring
Facial Implants
Forehead Lift
Hair Transplantation
Lip Augmentation
Breast Augmentation
Breast Implants
Breast Lift
Breast Reduction
Male Breast Reduction
Arm Lift
Non-Surgical Fat Reduction
Nose Reshaping
Cheek Augmentation
Chin Augmentation
Ear Surgery
Eyelid Surgery
Facelift
Chemical Peel Deep
Non-surgical skin tightening
Chemical Peel Light
Fat Injection
Injectables
Laser Hair Removal
Micropigmentation
Mircrodermabrasion
Skin Resurfacing