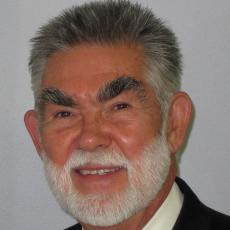 Paul E. Mondolfi, MD
605 E. San Antonio Street,
Suite 450E, Victoria, Tx,
77901
United States
17510 West Grand Parkway South,
Suite 440, Sugarland, Tx,
77479
United States
Phone: 361-580-1574
Fax: 361-570-3709
About Dr. Paul E. Mondolfi, MD
Dr. Mondolfi underwent seven years of post-medical-school specialty training in some of the top programs of the nation. Not satisfied with fulfilling the basic prerequisite training, Dr. Mondolfi completed a full general surgery residency and reached the position of Chief Resident and Instructor in Surgery at the University of Rochester Surgical Program.
He sought additional training in reconstruction of cancer of the breast, head and neck at the Memorial Sloan-Kettering Institute for Cancer in New York City. The reputable Temple University Hospital Plastic Surgery Program is the foundation of his plastic and hand surgery training, where he again rose to the position of Chief Resident and Instructor in Surgery.
About Dr. Paul E. Mondolfi, MD
Keeping current with all innovations in plastic surgery, Dr, Mondolfi has maintained close exchanges with North American, European and South American colleagues. He draws from experience as a surgeon and as a sculptor and prides himself in achieving a natural, "non-operated" look. "My strong points in aesthetic surgery", explains Dr. Mondolfi, "are my vast experience in facial plastic surgery, my involvement with liposculpture since it's inception and my commitment to minimal incisions while performing facial, breast and body sculpting procedures. His strong points according to his patients are his experience, his patience and willingness to listen, and the honest (at times blunt) way he proposes solutions and/or alternatives.
Breast Lift
Breast Reduction
Male Breast Reduction
Post-Bariatric
Liposuction
Tummy Tuck
Cheek Augmentation
Chin Augmentation
Ear Surgery
Eyelid Surgery
Facelift
Facial Implants
Forehead Lift
Hair Transplantation
Lip Augmentation
Nose Reshaping
Chemical Peel Light
Chemical Peel Deep
Injectables
Fat Injection
Laser Hair Removal
Mircrodermabrasion
Micropigmentation