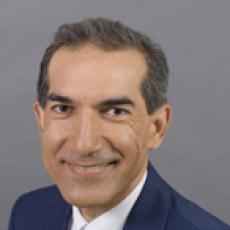 Behzad Parva, MD
224-D Cornwall Street Nw,
Suite 300, Leesburg, Va, 20176,
United States
Phone: 703-777-7477
Fax: 703-777-2050
About Dr. Behzad Parva, MD
At Parva Plastic Surgery, we strive to provide our patients with a positive experience that leads to improved self-confidence and quality of life. We are dedicated to understanding our patients' needs and goals through focused and compassionate care. Patient education is also extremely important, so we encourage our patients to share their questions and concerns, and ensure they are well-informed prior to any procedure. We care about each and every one of our patients, and that care is reflected in our commitment to focused, individual attention to their concerns and goals.
At our Virginia plastic surgery practice, we offer a variety of surgical breast enhancement , body contouring , and facial rejuvenation procedures, as well as non-surgical treatments such as BOTOX Cosmetic , injectable fillers , and laser treatments . Our board-certified plastic surgeon , Dr. Behzad Parva, believes that our self-image has a great impact on our quality of life. In order to help enhance his patients' enjoyment of life, he restores or enhances physical features through cosmetic procedures such as breast lift , mommy makeover , eyelid surgery , breast augmentation , and tummy tuck . Dr. Parva also offers a number of breast reconstruction procedures to help women restore the breasts after mastectomy or lumpectomy.
We understand that aesthetic surgery is not a necessity, but we feel that it may help to improve the overall well-being of our patients in the Leesburg and Ashburn area through providing balance to mind, body, and spirit. We look forward to meeting with our patients, educating them, and serving them to enhance their quality of life.
About Dr. Behzad Parva, MD
Practice Specialization:
Dr. Behzad Parva's practice consists of Cosmetic and Reconstructive Surgery. The procedures that he specializes in include:
Breast Augmentation
Breast Lift
Breast Reduction
Breast Implants
Breast Implant Removal
Breast Revision Surgery
Post Mastectomy Reconstruction (Implant and Flap)
Nipple Reconstruction
Developmental Breast Asymmetry
Gynecomastia (Abnormal Male Breast Development)
Body Contouring
Tummy Tuck (Abdominoplasty)
Lower Body Lift
Panniculectomy
Post Bariatric
Thigh Lift
Liposuction (Tumescent and Ultrasound-guided)
Arm Lift
Face Lift
Eyelid Surgery
Facial Implants
Chin Augmentation
Cheek Augmentation
Lip Augmentation
Ear Surgery (Otoplasty)
Forehead Lift
Skin Resurfacing
Procedures Performed:
Breast Augmentation
Breast Lift
Breast Reduction
Breast Implants
Breast Implant Removal
Breast Revision Surgery
Post Mastectomy Reconstruction (Implant and Flap)
Nipple Reconstruction
Developmental Breast Asymmetry
Male Breast Reduction (Gynecomastia)
Body Contouring
Tummy Tuck (Abdominoplasty)
Lower Body Lift
Panniculectomy
Post Bariatric
Thigh Lift
Liposuction (Tumescent and Ultrasound-guided)
Arm Lift
Face Lift
Eyelid Surgery
Facial Implants
Chin Augmentation
Cheek Augmentation
Lip Augmentation
Ear Surgery (Otoplasty)
Forehead Lift
Post Traumatic Reconstruction
Scar Revision/Burn Care
Skin Cancer Treatment
Micropigmentation
Skin Resurfacing
BBL Phototherapy for Sun Damage
Laser Micropeel Resurfacing
Profractional Treatments (Skin Tightening)
Sciton Laser Treatments
Botox Treatments
Injectables (Juvederm?, Radiesse?, Restylane?)
Chemical Peels
Facial Rejuvenation
Sun Damage Treatments
Second Opinions
Liposuction
Lower Body Lift
Post-Bariatric
Tummy Tuck
Body Contouring
Facial Implants
Forehead Lift
Hair Transplantation
Lip Augmentation
Breast Augmentation
Breast Implants
Breast Lift
Breast Reduction
Male Breast Reduction
Arm Lift
Nose Reshaping
Cheek Augmentation
Chin Augmentation
Ear Surgery
Eyelid Surgery
Facelift
Chemical Peel Deep
Chemical Peel Light
Fat Injection
Injectables
Laser Hair Removal
Micropigmentation
Mircrodermabrasion
Skin Resurfacing