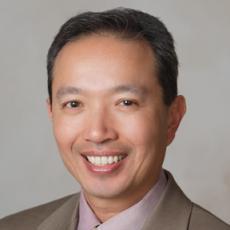 Harold C. Bautista, MD
3312 Fall Hill Avenue,
Fredericksburg, Va, 22405
United States
Phone: 540-371-7730
Fax: 540-371-4790
About Dr. Harold C. Bautista, MD
?Beauty is in the eye of the Beholder and Safety! Safety! Safety! are the tenets of my Practice Philosophy.
No two patients are exactly alike (not even identical twins). Having grown up in the suburbs of the melting pot, better known as Manhattan, I realized that attractiveness can mean different things to patients of varied cultural and ethnic backgrounds. This is contrary to what ads in Glamour and People magazines would like us to believe. The Art of Listeningis a skill I constantly strive to improve.
I don't believe in using a cookie-cutter approach to patient consultations; I'll paint a mental picture of your expectations after listening closely to your likes and dislikes about your face and/or body. This allows me to choose the correct combination of safe, cost-effective and science proven treatments/surgical procedures that will provide the best chance of reaching your aesthetic goals. I promise to be honest if the available technology and/or expertise will be unable to deliver your expectation. I attend in depth training seminars twice a year to hone my surgical and diagnostic skills. I am not afraid to pick the brains of my professors if I come across a patient whose aesthetic goals and anatomy are of extraordinary complexity I have a network of international experts in NYC and DC who concentrate on one or two procedures and take on very challenging cases. I frequently will consult with them about patients with complex anatomy or goals. Although this happens rarely, my pride never gets in the way of sending a very complex patient their way if I believe they'll be better served at those teaching institutions.?
Your safety is of equal importance to me when discussing your aesthetic goals. Our facility accreditation with AAAASF assures that your procedure will be performed with many protocols and checklists to minimize complications during the procedure. The safety checklist, however, starts with our first meeting. I will thoroughly look over your medical and surgical history and decide if you are medically fit to have all the procedures you are interested in completed in one day. It may be safer for you to break up your wish list of procedures to two or more operating days spaced weeks apart. It may be safer to first clear up your medical issues before proceeding with the elective surgery you desire. As much as I hate to disappoint patients, I do so if their medical safety is a concern.
Over the past two decades living by these guidelines has minimized my complication rate and has boosted my satisfaction rating!
About Dr. Harold C. Bautista, MD
Over two decades Dr. Bautista's surgical practice has evolved into one that is primarily cosmetic (90%) ; the other 10% involves reconstructive procedures for patients with Breast or Skin cancers.
Dr. Bautista has chosen to concentrate his skills and effort on three Cosmetic Surgery areas:
– Breast Contouring Surgery (augmentation, lift, reduction)
– Facial Youth Restoration(Facelifts: full and mini; Browlifts; Eyelid tucks; Laser and Chemical peels and injectables)
– Body Contouring Surgery ( Liposuction: Laser type- Smart Lipo, aka Cool Lipo and Slim Lipo, Ultrasonic type- Lysonix, aka Vaser, Ultrasculpt, Power Assisted type-Microaire and Conventional Tumescent Liposuction). Fat Injections/transplants
Because of these areas of concentration Dr. Bautista chooses not to perform Rhinoplasties (nose reshaping), Hair restoration, cheek or buttock implants.
Liposuction
Lower Body Lift
Post-Bariatric
Tummy Tuck
Body Contouring
Facial Implants
Forehead Lift
Hair Transplantation
Lip Augmentation
Breast Augmentation
Breast Implants
Breast Lift
Breast Reduction
Male Breast Reduction
Arm Lift
Nose Reshaping
Cheek Augmentation
Chin Augmentation
Ear Surgery
Eyelid Surgery
Facelift
Chemical Peel Deep
Chemical Peel Light
Fat Injection
Injectables
Laser Hair Removal
Micropigmentation
Mircrodermabrasion
Skin Resurfacing