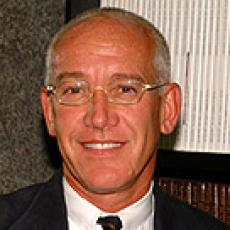 Lawrence B. Colen, MD, FACS
6261 E Virginia Beach Blvd,
Suite 100, Norfolk, Va, 23502,
United States
Phone: 757-466-1000
Fax: 757-466-7788
About Dr. Lawrence B. Colen, MD, FACS
Our Plastic Surgery practice reflects a sincere respect for the people we treat. We approach each patient individually. A thorough preoperative consultation with frank discussion of what can and cannot be accomplished sets the stage for achieving our ultimate goal ? complete patient satisfaction. We emphasize sound surgical principals that are based upon time-proven techniques. Our office is fully staffed and accredited and reflects a caring environment where the individual needs of our patients are our top priority.
About Dr. Lawrence B. Colen, MD, FACS
Our practice provides a full spectrum of surgical options to address aesthetic and reconstructive concerns of the face, breast and body. Our practice also provides non-surgical treatment options including Thermage?, Botox?, a wide variety of dermal fillers, chemical peels, permanent makeup and an array of the finest skin care treatments and product lines.
Procedures Performed:
Breast Augmentation, Breast Lift, Breast Reduction, Brachioplasty, Ear Reshaping, Facelift, Eyelid Lift, Forehead Lift, Lip Enhancement, Liposuction, Nose Reshaping, Torsoplasty (body lift), Tummy Tucks, Botox, Injectable Fillers
Post-Bariatric
Tummy Tuck
Body Contouring
Facial Implants
Forehead Lift
Lip Augmentation
Breast Augmentation
Breast Implants
Breast Lift
Breast Reduction
Male Breast Reduction
Nose Reshaping
Cheek Augmentation
Chin Augmentation
Ear Surgery
Eyelid Surgery
Facelift
Chemical Peel Deep
Chemical Peel Light
Fat Injection
Injectables
Micropigmentation
Mircrodermabrasion