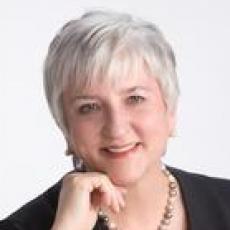 Roberta L. Gartside, MD
1800 Town Center Parkway,
Suite 412, Reston, Va, 22090,
United States
1300 Chain Bridge Road (At Dolly Madison Blvd),
Mclean, Va, 22101
United States
Phone: 703-742-8004
Fax: 703-742-3749
About Dr. Roberta L. Gartside, MD
Dr. Gartside provides plastic surgery of the highest quality to Washington, D.C. and Virginia patients. Offering body contouring options such as liposuction, breast enhancement such as breast augmentation, and facial cosmetic surgery including facelift procedures, Dr. Roberta Gartside makes every effort to ensure that her patients are satisfied with their decision to undergo plastic surgery. She develops a relationship with every Washington, D.C. and Virginia region patient in which she values honest communication and understanding. Patients are encouraged to ask questions and to express exactly what they want from their plastic surgery in consultation at her Virginia offices. In turn she honestly answers questions, making sure patients understand every aspect of their plastic surgery and what results to expect . With her years of experience as a female plastic surgeon, Dr. Gartside uses her knowledge to help patients determine which procedures will best meet their plastic surgery goals.
Visit us on Facebook
About Dr. Roberta L. Gartside, MD
Arm Lift
An arm lift (Brachioplasty) can remove excess skin and tissue to provide you with slimmer, more toned upper arms.
Body Contouring After Weight Loss
After weight loss ( natural or surgical), body contouring surgery ( example ? mommy make over ) can reduce the excess fat and skin developed in multiple body areas.
Body Lift
Receiving a body lift can move or remove loose skin and tissue that has formed after major weight loss, giving you a more tighter and tone figure.
Breast Augmentation
Breast augmentation surgery uses saline or silicone filled breast implants to increase your breast size, enhancing body proportions.
Breast Reduction
If you have overly large or even painful breasts, a breast reduction procedure can recude your breast size to improve your comfort and quality of life.
Breast Lift
A breast lift (Mastopexy) can elevate your breasts to a more youthful position, creating a more pleasing shape.
Chin Surgery
Dr. Gartside can reduce or augment your chin to bring your facial features into balance.
Ear Pinning Surgery
If your ears are misshaped or protrude, they can be normalized in appearance through ear pinning surgery.
Eyelid Surgery
Eyelid surgery can correct the drooping of your upper lids as well as the puffy bags below your eyes/ These conditions that make you look older or tired and with this surgery, you can restore your youthful appearance.
Facelift
If you don't like the loose skin and jowls on your lower face, a face lift can lift and toned those areas, providing a more youthful appearance.
Facial Implants
Facial implant procedures can augment areas of your face, to improve the overall harmony of your facial features.
Fat Grafting
By using your own fatty tissue you can erase deep lines, wrinkles and depressions by facial fat grafting.
Liposuction
If you have tried everything to lose unwanted fat, and it does not respond to diet and exercise, this fat can be removed with liposuction and SmartLipo .
Lip Augmentation
Fuller, luscious , more beautiful lips, by using cosmetic injectable fillers to create the appearance of fuller lips.
Neck Lift
Lose the loose skin and visible bands on the neck, by diminishing that appearance with a youth-restoring neck lift .
Thigh Lift
Persistent fat and loose skin on the thighs can be removed with a thigh lift to create a more toned, slender silhouette.
Tummy Tuck
Excess skin and tissue hanging on to your midsection can be removed in a body-slimming tummy tuck .
Non-Surgical
BOTOX Cosmetic
Juvederm
Dysport
Latisse
Restylane
Perlane
Mybody Products
Anti-Aging Peel
Acne Peel
Men
Gynecomastia
Liposuction
Lower Body Lift
Post-Bariatric
Tummy Tuck
Body Contouring
Facial Implants
Forehead Lift
Hair Transplantation
Lip Augmentation
Breast Augmentation
Breast Implants
Breast Lift
Breast Reduction
Male Breast Reduction
Arm Lift
Buttock Augmentation
Non-Surgical Fat Reduction
Eyelash Enhancement
Nose Reshaping
Cheek Augmentation
Chin Augmentation
Ear Surgery
Eyelid Surgery
Facelift
Chemical Peel Deep
Hand Rejuvenation
Non-surgical skin tightening
Chemical Peel Light
Fat Injection
Injectables
Laser Hair Removal
Micropigmentation
Mircrodermabrasion
Skin Resurfacing