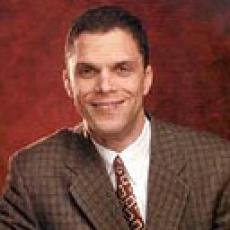 David Frederic Pratt, MD
10413 Ne 37Th Circle,
Building 3 Suite B, Kirkland,
Wa, 98033
United States
4005 Colby Avenue, Everett, Wa,
98201
United States
Phone: 425-285-2112
Fax: 425-803-0218
About Dr. David Frederic Pratt, MD
"My patient and I are a team. Together, we define the problem, and then develop a plan to solve the problem. Following surgery, we work together until my patient is fully recovered both physically and emotionally."
Dr. Pratt's Goals in treating patients:
Treat each patient as I would a family member
To thoroughly understand the patient's desires and goals
Spend adequate time to educate each patient in terms that are easy to understand
Respect each patient's privacy and time
About Dr. David Frederic Pratt, MD
Dr. Pratt specializes in surgery of the Breast & Body & Mommy Makeovers including:
Abdominoplasty (Tummy Tuck)
Breast Augmentation
Breast Lift
Breast Reduction
Liposuction
Lower Body Lift
Arm Lift
Post-Bariatric
Male Breast Reduction & Male Liposuction
Dr. Pratt also frequently performs Facial surgery as well, including Rhinoplasty, Facelift, Cheek Lift, and Neck Lift as well as Eyelid surgery (Blepharoplasty).
Liposuction
Lower Body Lift
Post-Bariatric
Tummy Tuck
Facial Implants
Forehead Lift
Lip Augmentation
Breast Augmentation
Breast Implants
Breast Lift
Breast Reduction
Male Breast Reduction
Arm Lift
Nose Reshaping
Cheek Augmentation
Chin Augmentation
Ear Surgery
Eyelid Surgery
Facelift
Chemical Peel Deep
Chemical Peel Light
Fat Injection
Injectables