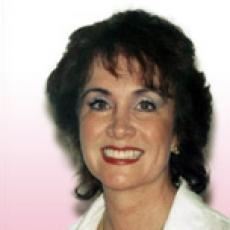 Gloria A. de Olarte, MD
65 N. Madison Avenue, Suite 406,
Pasadena, Ca, 91101
United States
Phone: 626-577-7965
Fax: 626-577-4625
About Dr. Gloria A. de Olarte, MD
My goal is to provide the highest quality of plastic surgery care based upon a sincere desire to serve the needs of my patients. I prefer a professional, yet personal relationship putting my patients interests first.
My office is not volume oriented, I personally spend one hour with each new patient. I am a dedicated, compassionate and skilled surgeon. I have over eighteen years of experience, education and training to help you with your plastic surgery needs.
About Dr. Gloria A. de Olarte, MD
Dr. de Olarte is a board certified plastic surgeon and has been in practice for over 16 years. She has been one of the busiest plastic surgeons in the San Gabriel area.
She specializes in breast surgery, liposuction, abdominoplasty and facelifts.
Facial Implants
Facelift
Eyelid Surgery
Ear Surgery
Cheek Augmentation
Chin Augmentation
Tummy Tuck
Liposuction
Post-Bariatric
Male Breast Reduction
Breast Reduction
Breast Lift
Breast Augmentation
Hair Transplantation
Lip Augmentation
Nose Reshaping
Chemical Peel Light
Chemical Peel Deep
Injectables
Fat Injection
Laser Hair Removal
Mircrodermabrasion
Micropigmentation