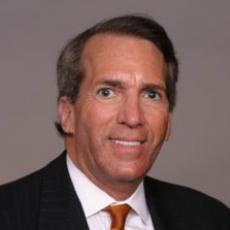 Malcolm D. Paul, MD, FACS
1401 Avacado Avenue,
Newport Beach, Ca, 92660
United States
Phone: 949-760-5047
Fax: 949-760-0978
About Dr. Malcolm D. Paul, MD, FACS
To provide individualized aesthetic surgical care with an emphasis on safety and optimal results incorporating state of the art surgical techniques with state of the art skin care.
Dr. Paul has been selected for and included in Best Doctors in America?,Orange County Top Doctors, and Guide to Top Doctors (Center for the Study of Services Publication). He has held various offices such as Past President, American Society for Aesthetic Plastic Surgery, and Past President, Orange County Society of Plastic Surgeons, Inc. Click on Affiliations and Memberships for a complete listing.
About Dr. Malcolm D. Paul, MD, FACS
Dr. Paul specializes in Cosmetic Surgery including:
Endoscopic facial surgery
Face and neck lifts
Mid-facelift
Surgical rejuvenation of the midface is performed without visible incisions using an incision behind the hairline and intraorally to elevate the sagging tissues that contribute to the hollow appearance of the central face. The result is a more youthful lid/cheek interface with restoration of contour and volume.
Periorbital surgical procedures
Limited incisioned facelifts and neck contouring
Body contouring (power-assisted suction lipectomy, traditional suction-assisted lipectomy, abdominoplasty and thigh lift)
Cosmetic breast surgery (augmentation mammoplasty, mastopexy and breast reduction with liposuction)
Post-Bariatric
Tummy Tuck
Body Contouring
Facial Implants
Forehead Lift
Hair Transplantation
Lip Augmentation
Breast Augmentation
Breast Implants
Breast Lift
Breast Reduction
Male Breast Reduction
Nose Reshaping
Cheek Augmentation
Chin Augmentation
Ear Surgery
Eyelid Surgery
Facelift
Chemical Peel Deep
Chemical Peel Light
Fat Injection
Injectables
Laser Hair Removal
Micropigmentation
Mircrodermabrasion