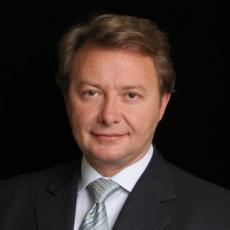 Nicholas R. Nikolov, MD
436 N. Bedford Drive, Suite 207,
Beverly Hills, Ca, 90210
United States
Phone: 310-247-1932
Fax: 310-247-8140
About Dr. Nicholas R. Nikolov, MD
Plastic surgery is an important personal decision and event in your life. Enhancing and improving your natural assets are the objective of plastic surgery, so procedures are designed specifically around your needs and desires, keeping in mind what is appropriate for you. This is the guiding principle in my plastic surgery practice: natural, subtle improvements, instead of artificial, radical changes.
Essential to me being able to help you achieve this "better version of you" is understanding your expectations and desires. In general, plastic surgery can make us look and feel younger, eliminate or minimize physical imperfections, and help us be more confident about the way we look. But only through an open, trusting patient-doctor relationship can a doctor come to understand what constitutes a successful outcome in each patient's eyes. This is why I believe that the ultimate success of any plastic surgery procedure begins with your first visit to our office. My goal is to fully understand the results you wish to obtain and to communicate to you what can be achieved through the latest plastic surgery techniques and procedures being performed today. Investing time and effort in building a strong, trusting doctor-patient relationship, one that allows the patient to ask the right questions and to make informed, careful decisions, is simply the best way I know to ensure that you are happy with your results.
I welcome you to come to my office for a consultation and to spend as much time as you need discussing your expectations and desires. We are committed to helping you understand all of your options before you decide what is best for you.
About Dr. Nicholas R. Nikolov, MD
Abdominoplasty
Breast Augmentation
Breast Lift
Breast Reconstruction
Breast Reduction
Botox Injections
Collagen Injections
Chemical Peel
Cheek Augmentation
Chin Augmentation
Ear surgery
Eye surgery
Face & Neck Lift
Forehead lift
Gynecomastia
Laser Resurfacing
Liposuction
Neck sculpting
Nose reshaping
Scar Revision
Post-Bariatric
Tummy Tuck
Body Contouring
Facial Implants
Forehead Lift
Hair Transplantation
Lip Augmentation
Breast Augmentation
Breast Implants
Breast Lift
Breast Reduction
Male Breast Reduction
Nose Reshaping
Cheek Augmentation
Chin Augmentation
Ear Surgery
Eyelid Surgery
Facelift
Chemical Peel Deep
Chemical Peel Light
Fat Injection
Injectables
Laser Hair Removal
Micropigmentation
Mircrodermabrasion