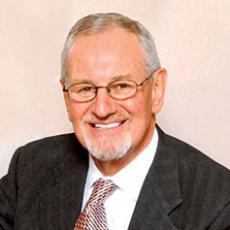 Norbert Collins, MD, FACS
124 E. Olive Avenue, Redlands,
Ca, 92373
United States
Phone: 909-793-3544
Fax: 909-307-3385
About Dr. Norbert Collins, MD, FACS
Patients who undergo plastic surgery can look forward to gaining self confidence and a sense of well-being from looking, feeling and functioning at their best. For those who wish to enhance their appearance, today's cosmetic surgical procedures offer patients the opportunity to reshape physical features and improve their self-esteem.
Dr. Collins' goal is to provide comprehensive plastic, reconstructive and cosmetic surgical services of the highest standard to all his patients. It is his ongoing commitment to provide an environment of comfort and safety, and to treat each patient with respect, dignity and compassion.
About Dr. Norbert Collins, MD, FACS
Dr. Collins has been in private practice since 1989, specializing in cosmetic surgery for both women and men. Based in Redlands, California, Dr. Collins has provided the best in cosmetic surgery to thousands of patients throughout the Southern California area. His office is located in downtown Redlands and includes a AAAA approved surgical facility, The Redlands Surgery Center. The surgery center allows Dr. Collins to perform the vast majority of his procedures in a private and patient friendly environment. His specially trained operating room staff provides the highest standard of expertise and quality care. The entire staff is very personable and eager to assist in meeting your needs.
Additional Information
Dr. Collins proudly serves patients from the Inland Empire, including Redlands, Moreno Valley, San Bernardino, Fontana, Riverside, Upland, Rancho Cucamonga, Ontario, Corona, Victorville, and surrounding areas. To schedule a consultation, contact his office today.
Liposuction
Lower Body Lift
Post-Bariatric
Tummy Tuck
Body Contouring
Facial Implants
Forehead Lift
Hair Transplantation
Lip Augmentation
Breast Augmentation
Breast Implants
Breast Lift
Breast Reduction
Male Breast Reduction
Arm Lift
Buttock Augmentation
Non-Surgical Fat Reduction
Eyelash Enhancement
Nose Reshaping
Cheek Augmentation
Chin Augmentation
Ear Surgery
Eyelid Surgery
Facelift
Chemical Peel Deep
Hand Rejuvenation
Non-surgical skin tightening
Chemical Peel Light
Fat Injection
Injectables
Laser Hair Removal
Micropigmentation
Mircrodermabrasion
Skin Resurfacing