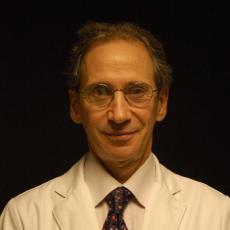 Robert M. Lowen, MD
Suite 1, 305 South Drive,
Mountain View, Ca, 94040
United States
Phone: 650-965-7888
Fax: 650-965-0147
About Dr. Robert M. Lowen, MD
Plastic surgery is a constantly evolving art, as well as science. Patients deserve to benefit from advances in techniques and technology as well as the best of what has come before. In my practice, I have evaluated and refined both new and older techniques to offer my patients a customized and effective solution to their facial aging and body contouring concerns.
My philosophy has always been to give the same level of care to my patients that I would expect for my own family. This starts with concern for you as a person and awareness of the sensitive and personal nature of cosmetic surgical interventions for healthy people. I want you to understand the nature of your treatments, and give you choices after explaining things in words you can understand.
I spend as much time as necessary to give you the very best results, in the operating room and in the office. This means one or more unhurried consultations and time for you to have all your questions answered. I really enjoy explaining things and having my patients participate fully in the educational process. I want to be seen as your doctor, as well as your plastic/cosmetic surgeon.
This approach has worked well over the twenty plus years of my plastic surgery practice, to build trust and long-term relationships with my patients, and generate the word-of-mouth referrals that make up the majority of my patients.
About Dr. Robert M. Lowen, MD
Dr. Lowen specializes in Cosmetic and Reconstructive Surgery including:
Cosmetic surgery of the face, breast and body: minimal incision brow and facelift, eyelid and nasal surgery, chin implants, fat transfer; liposculpture using both vaser ultrasonic liposelection and SmartLipo MPX laser-assisted tumescent liposculpture, abdominoplasty, breast augmentation with gel and saline implants, treatment of difficult or re-operative breast implant problems, minimal scar breast lift, breast reduction and breast reconstruction.
Our comprehensive laser clinic offers laser hair removal for all skin tones, tattoo removal, photofacial treatment of pigmentation and blood vessels, spider veins, skin tightening, Lux erbium non-ablative fractional laser scar, stretch mark, and wrinkle reduction as well as dermal fillers and Botox/Dysport.
Post-Bariatric
Tummy Tuck
Facial Implants
Forehead Lift
Lip Augmentation
Breast Augmentation
Breast Lift
Breast Reduction
Male Breast Reduction
Nose Reshaping
Cheek Augmentation
Chin Augmentation
Ear Surgery
Eyelid Surgery
Facelift
Chemical Peel Light
Fat Injection
Injectables
Laser Hair Removal