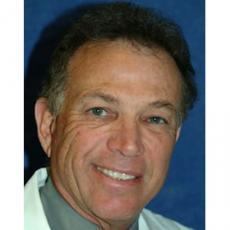 Samuel N. Pearl, MD
Suite 203, 525 South Drive,
Mountain View, Ca, 94040
United States
Phone: 650-964-6600
Fax: 650-964-7639
About Dr. Samuel N. Pearl, MD
Choosing your plastic surgeon is the most critical factor in determining the success of your cosmetic surgical procedure. Dr. Pearl offers you more than 20 years of surgical experience dedicating himself to fine detail and in dividualized care blending meticulously established surgical techniques with proven state of the art technology. ?To achieve the best surgical outcome, Dr. Pearl gives special attention to pre- and post-operative care. He prides himself on tailoring each procedure to the patients desires. This approach to unique, customized care helps his patients achieve long-lasting results that bring out their natural beauty.
Dr. Pearl performs a variety of cosmetic procedures, including breast augmentation, facelift, rhinoplasty and abdominoplasty at his Mountain View office. His ability to enhance each patients appearance is strengthened by his belief in looking beyond the specific procedure to the whole person. This philosophy is further evident in his professional staff, which is committed to providing attentive care to help each patient feel comfortable.
I believe that every effort should be made to educate you prior to your surgery. My staff is constantly trying to improve the quality of your care and is dedicated to providing you with superior service and a superior surgical experience.
About Dr. Samuel N. Pearl, MD
FACE
?Face and Neck lift
?Eyelid Surgery
?Forehead Lift including Endoscopic Forehead/Facial Procedures
?Nose Surgery
?Chin and Facial Contouring
?Ear Surgery
?Fat Grafting
?Collagen and Botox Injections
BODY
?Liposuction – Tumescent and Ultrasonic
?Tummy Tuck
?Thigh Lift
?Body Lift
?Arm Lift
BREAST
?Breast Augmentation
?Breast Reduction
?Breast Lift
?Male Breast Reduction
Facial Implants
Facelift
Eyelid Surgery
Ear Surgery
Cheek Augmentation
Chin Augmentation
Tummy Tuck
Liposuction
Post-Bariatric
Male Breast Reduction
Breast Reduction
Breast Lift
Breast Augmentation
Hair Transplantation
Lip Augmentation
Nose Reshaping
Chemical Peel Light
Chemical Peel Deep
Injectables
Fat Injection
Laser Hair Removal
Mircrodermabrasion
Micropigmentation