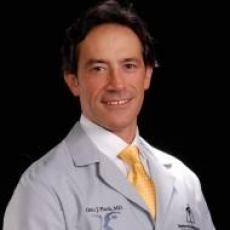 Otto J. Placik, MD
845 North Michigan Avenue #923,
Chicago, Il
United Statesa, 60611
880 West Central Road #3100,
Arlington Heights, Il
United Statesa,
60005
Phone: (312) 787-5313
Fax: 847-398-1784
About Dr. Otto J. Placik, MD
Otto J. Placik, M.D. a Chicago based board-certified plastic surgeon performs aesthetic and cosmetic surgery, such as breast enlargement (augmentation) as well as liposuction, laser and endoscopic-assisted lift, tuck and implants of the face, ears, eyes, cheeks, chin, nose, neck, body, breast, abdomen (tummy), thighs and legs.
Dr. Placik believes in not only giving patients the best in medical care, but also in achieving a sensitive understanding of their aesthetic goals. Every member of our medical and support team wants to help you gather the information you need to make the best possible decision. This web page will introduce you to Dr. Placik and the cosmetic and reconstructive surgery services he offers.
Please feel free to call us for more information regarding plastic surgery. We look forward to serving you and your family soon.
About Dr. Otto J. Placik, MD
Facial Procedures:
Nose Reshaping (Rhinoplasty)
Eyelid Surgery (Blepharoplasty)
Face Lift Including Liposuction/Endoscopy (Meloplasty)
Forehead Lift (Coronal Lift)
Neck Surgery (Cervicoplasty)
Ear Surgery (Otoplasty)
Chin Surgery (Genioplasty/Mentoplasty)
Cheek Surgery (Malar Augmentation or Buccal Fat Extraction)
Lip Surgery (Lip Augmentation or Reduction)
Breast Procedures:
Breast Enlargment (Augmentation Mammaplasty)
Breast Lift (Mastopexy)
Breast Reduction (Reduction Mammaplasty)
Male Breast Reduction (Gynecomastia Correction)
Postmastectomy Breast Reconstruction
Body Contouring Procedures:
Tummy Tuck (Abdominoplasty)
Buttock and Thigh Lift (Thigh Dermolipectomy)
Liposuction
Skin Rejuvenation Procedures:
Face Peeling (Chemabrasion)
Skin Resurfacing (Dermabrasion)
Laser Skin Resurfacing(UltraPulse Carbon Dioxide Laser)
Botox Injections
Injectable/Surgical Fillers
Collagen Injections
Fat Transfer
Scar Revision
Other Procedures:
Endoscopy
Laser Surgery
Plastic Surgery Indications for Men
Facial Implants
Facelift
Eyelid Surgery
Ear Surgery
Cheek Augmentation
Chin Augmentation
Tummy Tuck
Liposuction
Post-Bariatric
Male Breast Reduction
Breast Reduction
Breast Lift
Breast Augmentation
Hair Transplantation
Lip Augmentation
Nose Reshaping
Chemical Peel Light
Chemical Peel Deep
Injectables
Fat Injection
Laser Hair Removal
Mircrodermabrasion
Micropigmentation