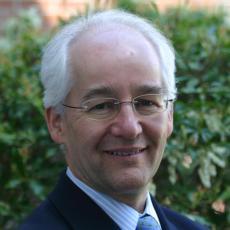 Harold E. Beam, MD
300 Hebron Avenue, Suite 101,
Glastonbury, Ct, 06033
United States
Phone: 860-659-9990
Fax: 860-659-4873
About Dr. Harold E. Beam, MD
Patient well-being and satisfaction are the primary goals that we strive for at our Glastonbury cosmetic surgery center?they are the reasons we all get up for work in the morning. Our Hartford-area cosmetic surgeon, Harold E. Beam, M.D., focuses on helping his patients to achieve all of their cosmetic surgery goals by taking a natural approach involving careful subtlety and artistry. He works to enhance patients' inherent beauty, making them the best possible versions of themselves.
Harold E. Beam, M.D. understands that cosmetic surgery can have a positive effect on one's appearance, but also a life altering impact on a person's spirit and well-being. He is committed to delivering the most natural and personalized results possible for each patient by ensuring open communication between himself, the patient and his staff. Through open, honest conversation at our Glastonbury cosmetic surgery center throughout the entire process, from your initial phone call to your last post-op visit, Dr. Beam will get to the root of your motivations and goals, and will tailor a course of treatment specifically to meet your needs.
As a strong advocate for patient education, our Hartford-area cosmetic surgeon makes certain that all of his patients are thoroughly informed about any procedures they are interested in. Furthermore, our knowledgeable staff members are always available to help you with any questions you may have.
In order to provide you with minimal down-time and a complication-free process, Dr. Beam is also continually furthering his own education with ongoing courses on the latest procedures, policies and advancements in patient safety. He believes in providing his patients with the most up-to-date techniques available.
Our Hartford-area cosmetic surgeon never performs a surgery if a patient is not an appropriate candidate, nor will he perform procedures that are unnecessary. Instead, he will suggest other treatment plans to best help patients receive their desired results?patient safety and well-being are always the first priority.
Liposuction
Lower Body Lift
Post-Bariatric
Tummy Tuck
Body Contouring
Facial Implants
Forehead Lift
Hair Transplantation
Lip Augmentation
Breast Augmentation
Breast Implants
Breast Lift
Breast Reduction
Male Breast Reduction
Arm Lift
Nose Reshaping
Cheek Augmentation
Chin Augmentation
Ear Surgery
Eyelid Surgery
Facelift
Chemical Peel Deep
Chemical Peel Light
Fat Injection
Injectables
Laser Hair Removal
Micropigmentation
Mircrodermabrasion
Skin Resurfacing