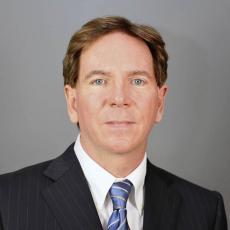 Joseph B. O'Connell, MD
208 Post Road West, Westport,
Ct, 06880
United States
Phone: 203-454-0044
Fax: 203-454-8675
About Dr. Joseph B. O'Connell, MD
Aesthetic surgery is neither form alone nor function alone, but rather a natural and harmonious blending of the two. Our philosophy is simple – we are a high-end aesthetic practice and no effort is spared to provide our patients with the very best in all aspects of their care. We believe in a "less-is-more" philosophy – just as the skilled writer or artist conveys their message with the fewest, most carefully chosen words or brush strokes, we help our patients achieve their aesthetic goals with the fewest, least invasive, safest and least costly techniques. Most procedures are performed in our accredited office facility without need for general anesthesia. We carefully evaluate and employ recent technological developments in our field (lasers, ultrasonic liposuction, etc.) and we combine them with time-proven techniques to optimize our patient's results. We strive to minimize the recovery period and we understand that it is difficult for our patients to miss more than one week from their professional and social schedules.
About Dr. Joseph B. O'Connell, MD
Dr. O'Connell dedicates his practice to three areas of aesthetic surgery: facial rejuvenation (including surgery of the eyelids and laser resurfacing), body contouring (including ultrasonic liposuction) and surgery of the breast.
Dr. O'Connell specializes in minimally invasive facial rejuvenation and he has been featured on television performing a short-scar facelift. He has twice appeared on the national television show, Inside Edition performing ultrasonic liposuction for gynecomastia and also otoplasty for correction of protruding ears. He has written two articles on his techniques for facelifting and also published two articles on eyelid rejuvenation. Dr. O'Connell's practice incorporates ancillary procedures such as Botox?, injectable fillers (Collagen, Cymetra, Radiance, Restylane, Cosmoderm/Cosmoplast), laser hair reduction, laser treatment of spider veins and dyschromias, photorejuvenation and medical skin care to enhance his patients' aesthetic results.
Facial Rejuvenation:
Facial rejuvenation procedures offered include eyelid surgery (blepharoplasty), face and neck-lifts, including short-scar facelifts, brow-lifts, rhinoplasty, chin implants, laser resurfacing and lip augmentation.
Body Contouring:
Dr. O'Connell was the first plastic surgeon in Connecticut to incorporate ultrasonic liposuction into his practice and he has lectured at Yale University and also served as a Visiting Professor in this area. He utilizes both traditional and ultrasonic liposuction depending upon the aesthetic needs of his patients and he performs other body contouring procedures including abdominoplasty, correction of deformities following bariatric surgery and weight loss and excisional body contouring procedures (e.g. arm, thigh lifts, etc.).
Surgery of the Breast:
Dr. O'Connell has published two articles on the subject of breast reduction and he also performs breast augmentation, breast lifts (mastopexy), correction of breast asymmetry and gynecomastia. He performs the new "liposuction-only-breast-reduction" in his office facility without need for general anesthesia.
Additional Information
In facial rejuvenation we strive for a rested, natural, harmonious, non-surgical look and ancillary procedures such as Botox?, injectible fillers, laser resurfacing and skin care are carefully integrated into a rejuvenation plan that is custom designed for each patient. Breast augmentation patients are encouraged to try-on implants for size and Dr. O'Connell believes that the aesthetics of breast shape is equally important to the aesthetics of breast size. In body contouring we strive to recommend the simplest, least invasive procedure that can achieve your aesthetic goals. Dr. O'Connell utilizes ultrasonic liposuction and traditional liposuction as well as abdominoplasty, including mini-abdominoplasties, to optimize the aesthetic results for his body contouring patients.
It's important for our patients to understand that all surgery, including aesthetic surgery, involves some uncertainty and risk. While we strive for perfection, this can never be achieved and, like all honest physicians, Dr. O'Connell cannot provide any guarantee, explicit or implied, as to the result or outcome of a surgical or other aesthetic procedure. What he can guarantee, however, is that he will do his very best. Dr. O'Connell will listen to your concerns and with the meticulous attention to detail he provides to each and every one of his patients he will do all he can to help you look your very best.
Consultations are by appointment only and are arranged by calling our office at (203) 454-0044.
Post-Bariatric
Tummy Tuck
Facial Implants
Forehead Lift
Hair Transplantation
Lip Augmentation
Breast Augmentation
Breast Lift
Breast Reduction
Male Breast Reduction
Nose Reshaping
Cheek Augmentation
Chin Augmentation
Ear Surgery
Eyelid Surgery
Facelift
Chemical Peel Deep
Chemical Peel Light
Fat Injection
Injectables
Laser Hair Removal
Micropigmentation
Mircrodermabrasion