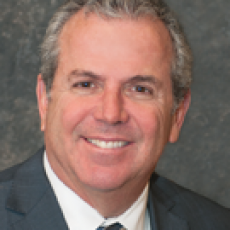 Rick Rosen, MD
91 East Avenue, Norwalk, Ct,
06851
United States
Phone: 203-899-0000
Fax: 203-899-0020
About Dr. Rick Rosen, MD
Dr. Rosen and his staff want to meet and exceed your expectations. We strive to treat each patient as an individual with the utmost respect and understanding. We listen carefully to all of your expectations, goals and concerns, so that we can achieve the results you want to see. Dr. Rosen's caring and detail oriented approach permits him to achieve a high level of patient satisfaction.
About Dr. Rick Rosen, MD
Some of Dr. Rosen's specialties include breast augmentation, mommy makeovers, abdominoplasties, facelift, blepharoplasties, rhinoplasties, and many other body contouring procedures. He also has a busy non surgical office which includes a high volume of botox, fillers such as juvederm and radiesse. He also has many years of experience with lasers and has available IPL's, fractional laser, both ablative and non-ablative, and hair removal laser treatments. Performing these procedures with natural results being the aesthetic goal achieved.
Additional Information
Testimonials:
Thank you so much for helping to restore my confidence. You are a wonderful doctor and have a very caring staff. Thank you again.
? Linda
Thank you so much for doing such a fabulous job, as always!! I am so happy with my results and feel younger and prettier than ever. You are the master. Thank you for your attentiveness and caring attitude. Its always a pleasure. ? Loving my face,
Donna
I have referred you to others several times, and am still ecstatic with my results. Best wishes, I may see you in the future?
? Kim
Thank you very much for helping me change my life. You've renewed my faith in doctors with your wonderful bedside manner and joyfully kooky personality.
? Katherine
Thank you again for all your help compassion and patience!! Through out the year. Your patient comes first and all concerns are handled on a personal level. The best doctor medical staff and trust experience that I have encountered (ever).
? Thank you so much.
Irene
This thank you note is long overdue. I know that I thanked you at least a hundred times already and sing your praises almost daily, but somehow I feel that isn't enough. So here it is in writing. Thank you, thank you, thank you. You have no idea what a difference you have made in my life. I feel great and can't get over how different I look. My only regret is that I didn't do it sooner. Thank you Dr. Rick Rosen, and may god bless you and grant you a long and successful career.
? Donna
I'd like to express my many thanks and appreciation for your outstanding professionalism, flexibility and exceptional personal concern and caring. You always met me with a smile that made me feel better, and I never felt like a #. You have all made this procedure and healing much easier for me.
? ID
Liposuction
Lower Body Lift
Post-Bariatric
Tummy Tuck
Body Contouring
Facial Implants
Forehead Lift
Hair Transplantation
Lip Augmentation
Breast Augmentation
Breast Implants
Breast Lift
Breast Reduction
Male Breast Reduction
Arm Lift
Buttock Augmentation
Non-Surgical Fat Reduction
Eyelash Enhancement
Nose Reshaping
Cheek Augmentation
Chin Augmentation
Ear Surgery
Eyelid Surgery
Facelift
Chemical Peel Deep
Hand Rejuvenation
Non-surgical skin tightening
Chemical Peel Light
Fat Injection
Injectables
Laser Hair Removal
Micropigmentation
Mircrodermabrasion
Skin Resurfacing