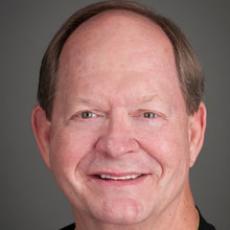 Dean L. Johnston, MD, FACS
4106 W. Lake Mary Blvd.,
Suite 212, Lake Mary, Fl,
32746-3344
United States
Phone: 407-333-2525
Fax: 407-333-9583
About Dr. Dean L. Johnston, MD, FACS
Dr. Johnston believes his patients deserve the best that is why he is committed to rigorous continuing education, searching for the best techniques and materials, and creating a pleasant environment with a team of hand-picked professionals. Each member of our team is selected for their caring, background, training and experience so that you can feel safe in our hands.
Every question you have is important and deserves an answer. Our highly skilled staff members are happy to assist you. We realize that plastic surgery is more than skin deep and understand there are many things to consider about this very personal choice.
Before you decide to have plastic surgery we will schedule a personal consultation and invite you to join our nurse educator program. We'll be there to answer your questions and concerns and help you anticipate how plastic surgery can change your life. KathyPractice Manager and NurseKathy received her RN degree from North Central Technical College of Nursing in Mansfield, Ohio. She has been a registered nurse for 25 years. Although her background is in Critical Care Nursing she now specializes in Plastic Surgery Nursing. Behind the scenes she is the one who smoothes out the challenges' of each patients surgery so that it is convenient & safe.
About Dr. Dean L. Johnston, MD, FACS
Dean L. Johnston, M.D. provides Orlando Plastic Surgery specializing in Breast Augmentation, Tummy Tucks, Liposuction, Body Contouring, CO2 Laser Resurfacing, Botox and Skin Care. Dr. Johnston was voted "Best Plastic Surgeon" in 2007 by Orlando Magazine readers and has been elected "Best Doctor in Orlando" by Orlando Magazine in 2009.
Other procedures available include: CO2 Laser, Laser Hair Removal, Botox, Vi Peel, Latisse, Facials, Microdermabrasion & Peels, Liquid Smile, Radiesse, Sculptra, Hydrelle Wrinkle Filler, Body Contouring, Tummy Tuck, Arm Lift, Breast Augmentation, Breast Lift, Breast Reduction, Male Chest Reduction, Facelift, Forehead Lift, Brow Lift, Lower Face & Neck Lift, Eyelid Rejuvenation, Ear Surgery, Cheek & Chin Enhancement, Autologous Fat Transfer, Lip Augmentation.
Liposuction
Lower Body Lift
Post-Bariatric
Tummy Tuck
Body Contouring
Facial Implants
Forehead Lift
Hair Transplantation
Lip Augmentation
Breast Augmentation
Breast Implants
Breast Lift
Breast Reduction
Male Breast Reduction
Arm Lift
Nose Reshaping
Cheek Augmentation
Chin Augmentation
Ear Surgery
Eyelid Surgery
Facelift
Chemical Peel Deep
Chemical Peel Light
Fat Injection
Injectables
Laser Hair Removal
Micropigmentation
Mircrodermabrasion
Skin Resurfacing