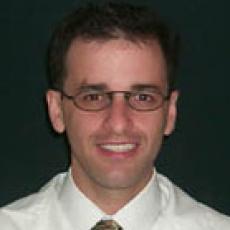 Rashi Rosenstock, MD
7979 Nw 21St Street, Sjo 2769,
Doral, Fl, 33122
United States
Phone: 786-866-9984
About Dr. Rashi Rosenstock, MD
Cosmetic surgery is a medical science that is constantly evolving, with progressive techniques, sophisticated technology and exciting new ideas. In an effort to keep abreast of these new developments, Dr. Rosenstock regularly attends national and international symposia, where he participates in workshops with colleagues and other specialists in the field. This professional exchange of information ensures that the services offered by Dr. Rosenstock are the most up-to-date techniques available worldwide.
Dr. Rosenstock is committed to helping his patients be the best version of themselves they can possibly be.
About Dr. Rashi Rosenstock, MD
Dr. Rosenstock specializes in Cosmetic Surgery including:
Face and neck lift
Forehead & Brow Lift
Upper & Lower Eyelid surgery
Liposuction
Breast Augmentation
Breast reduction and breast Lift
Hair transplants
Gynecomastia
Brachioplasty
Rhinoplasty
Abdominoplasty
Fat Transfer
Laser Resurfacing
Buttocks Augmentation
Mid body-lift
Lip embellishment
Thigh lift
In addition, Dr. Rosenstock has specialized in plastic and reconstructive surgery on patients that have undergone massive weight loss (gastric bypass surgery). He has done surgery on over 100 of these patients.
Post-Bariatric
Tummy Tuck
Facial Implants
Forehead Lift
Hair Transplantation
Lip Augmentation
Breast Augmentation
Breast Lift
Breast Reduction
Male Breast Reduction
Nose Reshaping
Cheek Augmentation
Chin Augmentation
Ear Surgery
Eyelid Surgery
Facelift
Chemical Peel Deep
Chemical Peel Light
Fat Injection
Injectables
Laser Hair Removal
Micropigmentation
Mircrodermabrasion