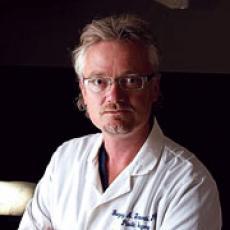 Gregory A. Turowski, MD
9843 Gross Point Road, Skokie,
Il, 60076
United States
680 North Lake Shore Drive,
Suite 115, Chicago, Il, 60611,
United States
230 Center Drive, Vernon Hills,
Il, 60061
United States
Phone: 847-674-4646
Fax: 847-674-4040
About Dr. Gregory A. Turowski, MD
Keeping in mind the need for creating a unique and private environment for his patients, Dr. Turowski moved his practice several years ago from Chicago's Gold Coast to the North Shore. He founded the New Horizons Center for Cosmetic Surgery, which quickly became one of the most sought after cosmetic surgery practices in the Midwest. The practice grew quickly, and Dr Turowski expanded our team of surgeons by adding an associate ? Dr Leonard Lu. Dr Lu has impeccable credentials from Brown and Northwestern and extensive experience in plastic surgery.
Dr. Turowski's team includes a very highly experienced surgical team. Pre- and post-operative care is coordinated by a nurse with extensive experience in plastic surgery who is always available to address your questions and to help guide you through the recovery process. Our knowledgeable and caring administrative team members all contribute equally to creating a well-organized and comfortable environment for the Center's patients.
As a patient, you will spend a significant amount of time in our office. That is why New Horizons is designed to provide you with an esthetically pleasant, relaxed, and friendly environment.
About Dr. Gregory A. Turowski, MD
Breast Surgery
Breast Augmentation (Enlargment)
Breast Lift (Mastopexy)
Breast Reduction
Breast Reconstruction
Gynecomastia
Surgery of the Face
Rhinoplasty (Nose Reshaping)
Facial Rejuvenation
Otoplasty (Ear Setback)
Lip Lift
Body Contouring
Liposuction
Tummy Tuck (Abdominoplasty)
Mommy Makeover
Hair Loss Treatment
Hair Transplantation
Laser Hair Loss Treatment
Facial Hair Tranplantation
Body to Scalp Hair Transplant
Labiaplasty
Laser Vein Surgery
Liposuction
Lower Body Lift
Post-Bariatric
Tummy Tuck
Body Contouring
Facial Implants
Forehead Lift
Hair Transplantation
Lip Augmentation
Breast Augmentation
Breast Implants
Breast Lift
Breast Reduction
Male Breast Reduction
Arm Lift
Buttock Augmentation
Non-Surgical Fat Reduction
Eyelash Enhancement
Nose Reshaping
Cheek Augmentation
Chin Augmentation
Ear Surgery
Eyelid Surgery
Facelift
Chemical Peel Deep
Hand Rejuvenation
Non-surgical skin tightening
Chemical Peel Light
Fat Injection
Injectables
Laser Hair Removal
Micropigmentation
Mircrodermabrasion
Skin Resurfacing