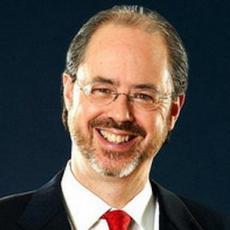 John Q. Cook, MD
737 N. Michigan Avenue,
Suite 760, Chicago, Il, 60611,
United States
118 Green Bay Road, Winnetka,
Il, 60093
United States
Phone: 312-751-2112
Fax: 312-751-0826
About Dr. John Q. Cook, MD
Patients of Whole Beauty Institute appreciate our naturalistic philosophy that is aligned with Dr. Cook's core values. Dr. Cook adheres to these principles across the continuum of care that we provide at our convenient plastic surgery centers in Winnetka and Chicago, from advanced surgical procedures at a state-of-the-art surgicenter or at Rush University Medical Center to quick recovery procedures performed under local anesthesia in the office setting to carefully designed treatments in a Medi-Spa setting. Dr. Cook's in-depth experience enables him to focus on the nuances and subtleties of strategy so that he can offer each patient a range of choices that suit his or her individual goals and ability to take time off from busy personal or professional schedules.
About Dr. John Q. Cook, MD
SURGICAL PROCEDURES
Many of Chicago's leaders in business and society come to Dr. Cook for facial refinement surgery and facial rejuvenation surgery. Dr. Cook's lifelong study of aesthetics is based on a philosophy that emphasizes a careful study of beauty in natural forms. This respect for intrinsic or natural beauty is at the heart of our approach to cosmetic plastic surgery.?
Our portfolio of procedures for facial rejuvenation allows us to offer a variety of approaches for each expressive zone of the face. A face lift is analyzed by each region: the forehead, the brow, the upper eyelid, the lower eyelid, the cheek, the jaw border, the neck, and the lips, we have developed procedures that respect natural form. We have a range of techniques of forehead lift, brow lift, upper blepharoplasty (upper eyelid surgery), lower blepharoplasty (lower eyelid surgery), cheek lift or mid-face lift, jaw border lift, and neck lift. We have extensive experience in Facial Volume Balancing with the use of autologous fat transfer or facial injectables.
NON-SURGICAL PROCEDURES
At Whole Beauty Institute plastic surgery centers in Chicago and Winnetka, Dr. Cook extends the range of possibilities for his patients with a carefully selected portfolio of advanced medical aesthetic procedures. These include Botox?, fillers such as Dysport?, Restylane?, Perlane?, Juvederm?, and Radiesse?, the most advanced techniques of IPL (Intense Pulsed Light) for treatment of uneven skin color, the latest Starlux technology for permanent hair reduction and fractional resurfacing for reduction of fine surface lines. We also offer Silk Peel Dermalinfusion, an extensive portfolio of medical grade peels, and a selection of high grade medical products including our own line of Whole Beauty Institute products and Environ?.???
Patients who come to Whole Beauty Institute benefit from Dr. Cook's experience, artistic sensibilities, and healthy skepticism. They know that Dr. Cook has selected from what rightly appears to the patient as a confusing and always growing array of products and services. As in the surgical end of the practice, Dr. Cook's experience is the patient's best ally, Chemical peels, Lasers, Pulsed Light, and injectables are ways to help my patients and to extend to the value that I can offer them. Dr. Cook traveled to Europe in order to evaluate a range of products and therapies that were not yet available in the United States.
Additional Information
MEDIA REVIEWS
Without notice another year passes by; we are another year older, and another wrinkle wealthier. When our good genes fail us we must turn to our good sense of direction to point us towards those skilled at softening the blows of Father Time and Mother Nature. For me the compass pointed due north and brought me to the Gold Coast location of Whole Beauty Institute.
The Gold Coast is Chicago's Mecca of haute couture, trend and beauty. Perched seven floors above Neiman Marcus, and overlooking the historical Water Tower Place, rests a peaceful sanctuary of beauty that mirrors the prestige and reputation of the area. Whole Beauty Institute was founded by Dr. John Q. Cook, a renowned aesthetic plastic surgeon. Whole Beauty Institute, in both the Gold Coast and Winnetka locations, have the unique ability to assess a client's needs on both a therapeutic and surgical level.
Stepping into renowned aesthetic plastic surgeon Dr. Cook's Whole Beauty Institute feels akin to stepping into a picturesque Winnetka residence. It's no wonder that this distinguished North Shore practice prides itself on treating their patients like extended family.
Located on tree-lined Green Bay Road, the free-standing brick building fits seamlessly into the neighborhood. Convenient curbside parking, flowers and verdant green grass welcome patients at the entrance. Upon entering Whole Beauty Institute, guests discover an atmosphere of warmth and relaxation. With moss green upholstered walls, rich mahogany wood, a muted gold sofa, and red arm chairs, the reception area reflects the sophistication of doctor and his expert staff.
Dr. Cook's credentials are nothing short of impressive and include degrees from both Yale and Northwestern, as well as eight years of surgical training at St. Luke's Medical Center and Northwestern Memorial Hospital. I expected to be intimidated by this esteemed plastic surgeon but upon meeting Dr. Cook, I was impressed by his affable and comforting demeanor. This was a man I could entrust with my face (and body)!
I tried this place on a whim from the Pretty in Pink promotion in October. I have always wanted to try microdermabrasion and since I'm getting a bit older, I feel like I have to be a bit more aggressive in skin maintenance.
Scheduling was easy. The office is not difficult to find unless you're directionally challenged in the suburbs like me. The staff is welcoming and professional. The office also offers many other cosmetic procedures and plastic surgery.
I had Molly as my aesthetician and she was efficient and helpful. She answered a lot of my questions frankly and gave good recommendations. The entire session consisted of a thorough cleaning and the microdermabrasion, which I didn't know started until 20 seconds into it, putting my qualms regarding pain level to rest. The entire procedure was 25-30 minutes tops and I left with no irritation or redness and my skin felt like a polished stone. Molly even showed me all the dead skin that came off and OHHHH EWWWWWW! I could not stop raving about it to all my friends and for a month afterward, my moisturizer still went on smoother and my results have been better than any cleansing facial I have ever had. Thanks to Molly, I plan to integrate more microdermabrasion sessions into my skin care.
Theoretically, to get the best effects, you are supposed to have one session per week for the first few weeks and then a maintenance microdermabrasion session every month. Each session costs $100, but there is a package deal of six for $510. While I definitely don't have enough discipline to go every month, I will most likely be purchasing this package and be making more of an effort to keep this additively smooth feeling and better skin!
This place has been the best find from the Pretty in Pink promotion and I definitely plan to be back.
Liposuction
Lower Body Lift
Post-Bariatric
Tummy Tuck
Body Contouring
Facial Implants
Forehead Lift
Hair Transplantation
Lip Augmentation
Breast Augmentation
Breast Implants
Breast Lift
Breast Reduction
Male Breast Reduction
Arm Lift
Nose Reshaping
Cheek Augmentation
Chin Augmentation
Ear Surgery
Eyelid Surgery
Facelift
Chemical Peel Deep
Chemical Peel Light
Fat Injection
Injectables
Laser Hair Removal
Micropigmentation
Mircrodermabrasion
Skin Resurfacing