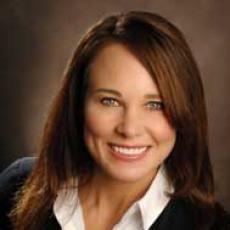 Tiffany McCormack, MD, FACS
10791 Double R. Blvd., Reno, Nv,
89521
United States
Phone: 775-284-2020
Fax: 775-284-2023
About Dr. Tiffany McCormack, MD, FACS
At McCormack Plastic Surgery , our focus is always on you. Your needs, your goals, your safety, and your overall experience. Our board-certified plastic surgeon in Reno , Dr. Tiffany McCormack, makes the patient the priority over everything else. In order to provide the highest quality of patient satisfaction, Dr. McCormack makes herself available to her patients for any questions throughout their experience, and she personally reads all patient e-mails. She believes that by being actively involved in all aspects of her patients' care, she is able to provide them with the best possible outcome.
Dr. McCormack and her aesthetic enhancement team also place a heavy emphasis on helping patients achieve their goals with results that look not only beautiful, but also natural. She creates treatment plans that are designed to meet patients' goals by bringing out their natural beauty in ways that do not betray a look of "having work done."
Patient education is also extremely important to Dr. McCormack. She provides as much information as possible prior to any procedure, so that patients are able to fully understand their options and have realistic expectations. She is always willing to answer any questions that her patients might have before or after their procedure. Dr. McCormack is committed to being accessible, understanding, and communicative while giving patients personalized, compassionate, and exceptional care.
Dr. Tiffany McCormack is certified by the American Board of Plastic Surgery, and is a Fellow of the American College of Surgeons. She is also an active member of the American Society for Aesthetic Plastic Surgery and the American Society of Plastic Surgeons.
About Dr. Tiffany McCormack, MD, FACS
As a female plastic surgeon and a mother, Tiffany McCormack, MD, FACS has a personal understanding of many of the changes a woman's body goes through after weight loss, pregnancy, and throughout the natural aging process. Because of this, she has focused her services in the field of cosmetic plastic surgery, offering procedures such as breast augmentation , breast lift, tummy tuck , facial rejuvenation , breast reduction , cellulite reduction treatment , and mommy makeovers in Reno . Dr. McCormack also offers breast reconstruction procedures for those who have undergone a mastectomy, as well as post-bariatric and after-weight loss surgery to renew body contours. In addition to surgical procedures, Dr. McCormack provides a number of non-surgical medical spa options such as laser skin resurfacing, BOTOX Cosmetic and injectable dermal fillers#fillers , and skin care treatments.
Liposuction
Lower Body Lift
Post-Bariatric
Tummy Tuck
Body Contouring
Facial Implants
Forehead Lift
Hair Transplantation
Lip Augmentation
Breast Augmentation
Breast Implants
Breast Lift
Breast Reduction
Male Breast Reduction
Arm Lift
Buttock Augmentation
Non-Surgical Fat Reduction
Eyelash Enhancement
Nose Reshaping
Cheek Augmentation
Chin Augmentation
Ear Surgery
Eyelid Surgery
Facelift
Chemical Peel Deep
Hand Rejuvenation
Non-surgical skin tightening
Chemical Peel Light
Fat Injection
Injectables
Laser Hair Removal
Micropigmentation
Mircrodermabrasion
Skin Resurfacing