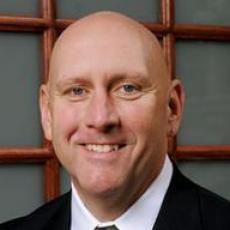 Ronald K. Downs, MD, FACS
Suite 108, 611 E. Douglas Road,
Mishawaka, In, 46545
United States
Phone: 574-296-9100
Fax: 574-293-7933
About Dr. Ronald K. Downs, MD, FACS
The Centre, P.C. is a unique plastic surgery practice providing patients with both surgical and non-surgical solutions. The Centre, P.C. has two convenient locations; in Elkhart, Indiana and in Mishawaka, Indiana. Our heartland values of compassion and concern for our patients' needs are complemented by the professional expertise of our plastic surgeons and staff.
At The Centre, P.C. we make it our mission to provide comprehensive plastic surgery services to the community in a professional, caring, and personal environment. To work with the patient as a dedicated team committed to the restoration and improvement of the human form and function, thereby enhancing the patient's quality of life and to continue to grow as a leader in the healthcare industry while knowing that the welfare of the patient is the basis of our existence.
The Centre, P.C. offers the best comprehensive plastic surgery options to our patients provided by Ronald K. Downs, M.D., F.A.C.S. and Patrick J. Viscardi, M.D. ? both board certified by The American Board of Medical Specialties in Plastic Surgery. The Centre, P.C. also offers a licensed, onsite surgical suite, a complete medical rejuvenation spa, as well as a rehabilitation center ensuring that our patients and clients are able to visit one location and obtain all services that they may need or desire.
Cosmetic Surgery and Skin Care
The goal of Cosmetic Surgery is to alter the normal structures of the body to improve a patient's appearance and self-confidence. The Centre, P.C.'s full assortment of cosmetic procedures is designed to help patients see themselves in a whole new way. Whether you are dissatisfied with your shape or want to fight the effects of aging, The Centre, P.C. provides the skilled professional care you demand and the discretion and compassion you deserve.
Our medical spa, Centre Yourself Medical Rejuvenation Spa, is an oasis of unparalleled luxury and personal attention. A place where professional, licensed skin care experts will help you rediscover a more beautiful you. Whether you need the benefits of a new skin care regime, the delightful results of professional cosmetic procedures and services, or the soothing effects of massage therapy, The Centre, P.C. ensures that your experience with us is sublime, every time.
Reconstruction and Rehabilitation
When you or someone you love suffers from an injury, disease, or birth defect that compromises their health and well-being, the professional plastic surgery staff at The Centre, P.C. is ready to help. Our physicians are specialists in reconstructive surgery with extensive training in microsurgical techniques. They are board certified in plastic surgery and dedicated to providing compassionate patient care.
Our reconstruction services treat hand injuries, diseases such as rheumatoid arthritis, and conditions such as carpal tunnel syndrome. We also perform laser treatments for vascular lesions, skin reconstruction due to cancer, breast reconstruction following cancer, and breast reduction.
In addition, our Rehabilitation Center, The Centre for Working Hands includes hand therapists who are trained in a multitude of disciplines and techniques. At The Centre, P.C., everyone works together to ensure a coordinated and comprehensive approach to your treatment.
Liposuction
Lower Body Lift
Post-Bariatric
Tummy Tuck
Body Contouring
Facial Implants
Forehead Lift
Hair Transplantation
Lip Augmentation
Breast Augmentation
Breast Implants
Breast Lift
Breast Reduction
Male Breast Reduction
Arm Lift
Buttock Augmentation
Non-Surgical Fat Reduction
Eyelash Enhancement
Nose Reshaping
Cheek Augmentation
Chin Augmentation
Ear Surgery
Eyelid Surgery
Facelift
Chemical Peel Deep
Hand Rejuvenation
Non-surgical skin tightening
Chemical Peel Light
Fat Injection
Injectables
Laser Hair Removal
Micropigmentation
Mircrodermabrasion
Skin Resurfacing