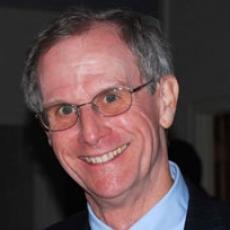 John M. Weeter, MD, FACS
Suite 220, 4001 Kresge Way,
Louisville, Ky, 40207-4640
United States
Phone: 502-895-5466
Fax: 502-896-2137
About Dr. John M. Weeter, MD, FACS
In the more than twenty years of the practice of Cosmetic, Reconstructive, and Plastic Surgery, I have been offering my patients an uncompromising dedication to personalized care and to meet each individuals unique needs and goals. It begins with an honest, thorough and insightful consultation, proceeds to precise "state of the art" surgical care, and includes attentive and long-term aftercare. Confidentiality is respected throughout this process.
I am also very committed to giving back to society. In addition to teaching at the University of Louisville, I donate my time and skills to those in need. I have been involved in international medical care and teaching throughout my medical career. I have spent about two weeks each year in Latin America, teaching and performing cleft lip, cleft palate, and burn reconstructive surgery on patients without resources. Giving of my skills enhances my medical practice and my life.
My commitment to quality care is also reflected through continuous education to be able to offer to my patients the current state-of- the-art in cosmetic surgery. I offer new techniques when they have been shown through outcome studies and clinical experience to be worthy advances in the science of plastic surgery.
About Dr. John M. Weeter, MD, FACS
Dr. Weeters reputation in Louisville is built on more than 20 years of quality results in cosmetic surgery and reconstructive plastic surgery and on the relationships of trust he has established with his patients and referring physicians.
Dr. Weeter specializes in Cosmetic Surgery including:
Abdominoplasty ( Tummy Tuck) * Facelift (Rhytidectomy)
Botox Injections * Fat Injections (Fat Grafting)
Breast Implants/Augmentation * Laser Skin Resurfacing
Breast Lift (Mastopexy) * Laser Removal of Pigmented and Blood
Breast Reduction (Reduction Mammaplasty) * Minimally Invasive Facial Cosmetic Surgery (Endoscopic)
Brow Lift /Forehead Lift * Liposuction (Suction Assisted Lipoplasty)
Chemical Peels * Male Breast Reduction (Gynecomastia)
Chin Implants * Midface Lift
Dermabrasion * Vessel Blemishes
Ear Surgery (Otoplasty) * Neck Lift
Eyelid surgery (Blepharoplasty) * Rhinoplasty (Nose Reshaping)
Tattoo removal
Facial Implants
Facelift
Eyelid Surgery
Ear Surgery
Cheek Augmentation
Chin Augmentation
Tummy Tuck
Liposuction
Post-Bariatric
Male Breast Reduction
Breast Reduction
Breast Lift
Breast Augmentation
Hair Transplantation
Lip Augmentation
Nose Reshaping
Chemical Peel Light
Chemical Peel Deep
Injectables
Fat Injection
Laser Hair Removal
Mircrodermabrasion
Micropigmentation