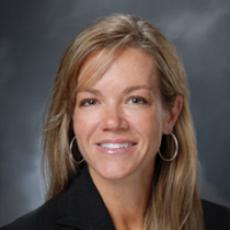 Holly Casey Wall, MD, FACS
8600 Fern Ave, Shreveport, La,
71105
United States
Phone: (318) 795-0801
Fax: 318-795-9492
About Dr. Holly Casey Wall, MD, FACS
One of the busiest female plastic surgeons in the nation, Dr. Holly Wall is part of a team and family of renowned plastic surgeons at The Wall Center for Plastic Surgery in Shreveport, Louisiana. The practice places as much emphasis on fostering a warm, welcoming atmosphere as it does on providing patients with the highest standard of aesthetic care. Over more than 40 years, the practice has developed an exceptional reputation that attracts patients from all over the world, as well as the patients close to home. Holly's role in that practice is to make her patients feel comfortable while offering leading-edge techniques in breast and body contouring surgery.
As a woman and mother, Holly understands the complex healthcare needs of her female patients, and she takes particular joy in knowing she can offer comfort to women who may be insecure about addressing their cosmetic issues. She can relate firsthand to the emotional and physical concerns of her patients, who often attest to her warmth, sensitivity, and attention to detail.
About Dr. Holly Casey Wall, MD, FACS
Dr. Holly Wall and her fellow surgeons and staff offer a full range of aesthetic procedures for the face and body for patients from Louisiana, Arkansas, Texas, and beyond. They perform breast augmentation and lift, liposuction, tummy tuck, mommy makeover, face lift, eyelid surgery, ear surgery, rhinoplasty, and many more surgeries, including the SAFELipo technique for body contouring, invented by Holly's husband, Dr. Simeon Wall Jr. Holly is one of the most sought-after female surgeons in the U.S., focusing on breast and body contouring. Additionally, The Wall Center's Jade MediSpa offers numerous non-invasive treatments such as light and laser skin rejuvenation, dermal fillers, BOTOX Cosmetic, Coolsculpting?, chemical peels, and more.
Liposuction
Lower Body Lift
Post-Bariatric
Tummy Tuck
Body Contouring
Facial Implants
Forehead Lift
Hair Transplantation
Lip Augmentation
Breast Augmentation
Breast Implants
Breast Lift
Breast Reduction
Male Breast Reduction
Arm Lift
Buttock Augmentation
Non-Surgical Fat Reduction
Eyelash Enhancement
Nose Reshaping
Cheek Augmentation
Chin Augmentation
Ear Surgery
Eyelid Surgery
Facelift
Chemical Peel Deep
Hand Rejuvenation
Non-surgical skin tightening
Chemical Peel Light
Fat Injection
Injectables
Laser Hair Removal
Micropigmentation
Mircrodermabrasion
Skin Resurfacing