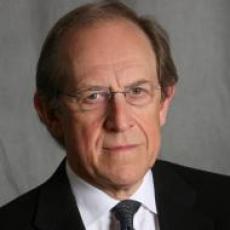 Leonard B. Miller, MD
One Brookline Place, Suite 427,
Brookline, Ma, 02445
United States
69 Newbury Street, Boston, Ma,
02116
United States
Phone: 617-735-8735
Fax: 617-738-9063
About Dr. Leonard B. Miller, MD
The patient-doctor relationship is of utmost importance to Dr. Leonard Miller and his team at the Boston Center for Facial Rejuvenation. From the moment you walk in the doors of our practice, you will be met with friendly faces who genuinely care about you and will diligently work to ensure you have a positive experience. Dr. Miller will try to build and maintain strong communication with you from the beginning by attentively listening to your concerns, being open and honest about what you can expect from our procedures, and genuinely caring about what you say and feel. Dr. Miller's goal is to alleviate any concerns you may have in order to create the most comfortable, positive, and satisfying experience for you.
At our practice, we also try our best to avoid a plastic look. Dr. Miller believes he can create a refreshed, natural-looking appearance which can make you look as though you've just returned from a relaxing vacation instead of looking like you just had surgery. At our practice, we truly think less is more. Dr. Miller usually discourages radical or extensive procedures, as he believes impressive results can be achieved through less work, minimal scarring, and without creating drastic changes in appearance. You can leave our practice looking like a younger, rejuvenated version of yourself instead of walking away looking like a completely different person.
Dr. Miller is a highly skilled, board-certified plastic surgeon who continues to remain at the forefront of the latest advanced plastic surgery techniques and technologies. He also shares his knowledge and experience by publishing and lecturing nationally and internationally, including his work as a clinical instructor at the prestigious Harvard Medical School. Dr. Miller is also a member of many distinguished medical organizations, including the American Society of Plastic Surgery, the American Society for Aesthetic Plastic Surgery, and the International Society of Plastic Reconstructive and Aesthetic Surgery. His high level of expertise and experience in the field make Dr. Miller one of the area's top plastic surgeons.
About Dr. Leonard B. Miller, MD
Dr. Miller is a board-certified plastic surgeon who is highly experienced in a variety of cosmetic enhancement procedures. With a special focus on facial rejuvenation, Dr. Miller offers options including facelift, eyelid surgery, rhinoplasty (nose surgery), neck liposuction, and other treatments. He is also experienced in providing an array of non-surgical procedures such as BOTOX Cosmetic and Dysport?, Restylane?, Radiesse?, fat injections, facials and chemical peels. Dr. Miller also believes professional skin care treatment can be an important part of maintaining a youthful, beautiful appearance. Licensed aestheticians are on staff to assist with advanced techniques like laser hair removal, hand and neck rejuvenation, and more.
In addition to his many facial rejuvenation options, Dr. Miller also offers the innovative CoolSculpting fat reduction treatment for patients looking for non-surgical alternatives to liposuction.
Liposuction
Lower Body Lift
Post-Bariatric
Tummy Tuck
Body Contouring
Forehead Lift
Hair Transplantation
Lip Augmentation
Breast Augmentation
Breast Implants
Breast Lift
Breast Reduction
Male Breast Reduction
Nose Reshaping
Cheek Augmentation
Chin Augmentation
Ear Surgery
Eyelid Surgery
Facelift
Facial Implants
Chemical Peel Deep
Chemical Peel Light
Fat Injection
Injectables
Laser Hair Removal
Micropigmentation
Mircrodermabrasion
Skin Resurfacing