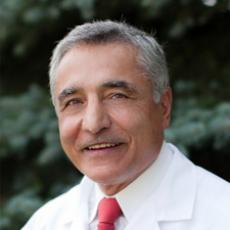 Fereydoon S. Mahjouri, MD, FACS
500 Osbourne Road, Suite 130,
Fridley, Mn, 55432
United States
Phone: 763-780-2770
Fax: 763-780-2812
About Dr. Fereydoon S. Mahjouri, MD, FACS
The mission of our practice in Cosmetic and Plastic surgery is to provide personalized, professional care to our patients that will exceed their expectations. We take pride in dedicating our time to fully understand our patients needs. With over twenty-four years of experience we offer the most advanced technological developments in cosmetic and plastic surgery and strive to give all available options to our patients.
About Dr. Fereydoon S. Mahjouri, MD, FACS
Dr. Mahjouri specializes in:
Shaped (anatomical) breast augmentation
Rhinoplasty
Breast uplift
Facelifts
Breast Reduction
Blepharoplasty
Abdominoplasty
Laser
Liposuction/ultrasonic
Botox injections
Dr. Mahjouri also performs these procedures:
Breast enlargement, reduction and lift, liposuction, tummy tuck, thigh/buttock lift, facelift, forehead lift, eyelid surgery, rhinoplasty, chin and cheek implants, laser, dermabrasion, chemical peel, collagen/fat injections, spider vein injections, scar revision. We also do micropeels and microdermabrasion.
Facial Implants
Facelift
Eyelid Surgery
Ear Surgery
Cheek Augmentation
Chin Augmentation
Tummy Tuck
Liposuction
Post-Bariatric
Male Breast Reduction
Breast Reduction
Breast Lift
Breast Augmentation
Hair Transplantation
Lip Augmentation
Nose Reshaping
Chemical Peel Light
Chemical Peel Deep
Injectables
Fat Injection
Laser Hair Removal
Mircrodermabrasion
Micropigmentation