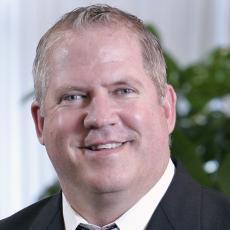 Bradley P. Bengtson, MD, FACS
555 Midtowne St. Ne, Suite 110,
Grand Rapids, Mi, 49503
United States
Phone: 616-588-8880
Fax: 616-588-8881
About Dr. Bradley P. Bengtson, MD, FACS
The Expertise You Expect
Named one of the Best Doctors in America for 16 years in a row, Dr. Brad Bengtson, M.D., F.A.C.S., is a nationally recognized, board-certified plastic surgeon offering the latest safe, state-of-the-art technology for surgical and non-surgical treatments. The author of over 20 peer-reviewed articles and 10 books and chapters, Dr. Bengtson has presented at more than 100 national and international conferences as a sought-after leader in breast and cosmetic surgery. His fundamental practice philosophy is to give patients natural, aesthetic results that are never over-operated or overdone.
Dr. Bengtson is a current and founding member of Allergan's Executive Council and a lead investigator in the U.S. for the Natrelle Style 410 Form Stable gummy bear implant. He is a patent holder of many medical devices, and a national and international educator and leader in breast aesthetic research. Dr. Bengtson is one of the global leaders in the use of Acellular Dermal Matrix (Alloderm?/ Strattice?) in revisional cosmetic breast surgery.
He is also one of only two Board-Certified Plastic Surgeon National Trainers for Botox and Juvederm in Michigan, with extensive experience and a proven record of safety providing cosmetic treatments and other medical skincare procedures.
Dr. Bengtson is actively involved with many research projects and clinical trials to help bring new, innovative products to the market. The Bengtson Center for Aesthetics and Plastic Surgery is the only practice in West Michigan to offer the new Vectra 3D Imaging System for capturing and accurately simulating images of breast, face and body enhancements. Dr. Bengtson brought this incredible technology to Grand Rapids exclusively for his patients, so they can see their afters BEFORE.
For more information about Dr. Bengtson and the Bengtson Center for Aesthetics and Plastic Surgery.
About Dr. Bradley P. Bengtson, MD, FACS
The Care You Deserve
At the Bengtson Center for Aesthetics and Plastic Surgery, patients are greeted with the kind of service and intimate, luxurious surroundings they might expect from a five-star hotel or world-class spa. Upon entering, patients will be directed toward our skincare, injectable, or plastic surgery center by a dedicated concierge. Patients are also privy to a skin-care bar, online patient scheduling and private post-surgical entrance to ensure complete privacy.
Moreover, Dr. Bengtson and his staff employ the kind of individualized attention that is the hallmark of their true service-oriented, patient-centric approach to care ? in order to deliver the beautiful results everyone deserves.
Surgical Solutions
Augmentation / Breast Enhancements
Mastopexy / Breast Lift
Revisional & Secondary Breast surgery using Alloderm?/Strattice?
Breast Reduction & Lift
Laser Liposuction – the new FDA-approved LifeSculpt body sculpting system, powered by SlimLipo?
Body Contouring
Body Lift
Tummy Tuck/Abdominoplasty
Facial Rejuvenation
Face Lift
MACS Lift
Brow Lift
Eyelid Lift/Blepharoplasty
Neck Lift
Non-Surgical Solutions
BOTOX cosmetic
Juvederm facial filler
Liquid Facelift
Latisse Eyelash Enhancement
Ablative Laser Resurfacing
SilkPeel Dermal Infusion Facials
Chemical Peels
IPL Laser Solutions for: Facial Resurfacing, Photofacials, Sun Spots, Red & Brown Spots, Stretch Marks, Acne Management, Scar Removal, Laser Hair Removal
Additional Information
Your Privacy
Your privacy is as important as your safety and your experience at the Bengtson Center for Aesthetics and Plastic Surgery. We fully abide by the requirements of the HIPAA (Health Care Insurance Portability and Accountability Act). Physicians and all staff members at the Bengtson Center for Aesthetics and Plastic Surgery fully understand how personal and sensitive your desire for cosmetic enhancement is; we respect your privacy beyond the requirements of the law. If you have any concerns about our privacy policy or require special consideration, please contact our office and we will do our best to ensure your complete privacy.
Liposuction
Lower Body Lift
Post-Bariatric
Tummy Tuck
Body Contouring
Facial Implants
Forehead Lift
Hair Transplantation
Lip Augmentation
Breast Augmentation
Breast Implants
Breast Lift
Breast Reduction
Male Breast Reduction
Arm Lift
Non-Surgical Fat Reduction
Nose Reshaping
Cheek Augmentation
Chin Augmentation
Ear Surgery
Eyelid Surgery
Facelift
Chemical Peel Deep
Non-surgical skin tightening
Chemical Peel Light
Fat Injection
Injectables
Laser Hair Removal
Micropigmentation
Mircrodermabrasion
Skin Resurfacing