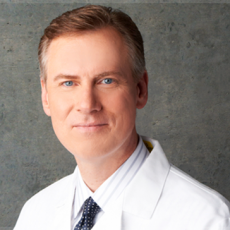 Douglas L. Vander Woude, MD
220 Lyon, Suite 700,
Grand Rapids, Mi, 49503
United States
Phone: 616-451-4500
Fax: 616-451-9077
About Dr. Douglas L. Vander Woude, MD
Dr. Vander Woude provides care in a professional and confidential manner offering his patients the highest level of confidence and trust. He is compassionate, understanding and committed to excellence.
About Dr. Douglas L. Vander Woude, MD
Dr. Douglas Vander Woude offers his cosmetic surgery patients a unique combination of experience, knowledge and personal attention. With over 17 years of experience in the field of Plastic Surgery, his areas of specialty include aesthetic facial cosmetic surgery, body contouring, and breast surgery. Dr. Vander Woude also provides non-surgical alternatives, including laser techniques, BOTOX and dermal fillers. He strongly believes that patients must be evaluated and treated individually utilizing proven, safe and reliable treatment methods.
Additional Information
Plastic Surgery Associates physicians are trained specialists with comprehensive experience in cosmetic and reconstructive surgical procedures. Committed to delivering the finest care possible to every patient, PSA surgeons have achieved extensive post-graduate training and contribute nationally to cutting-edge research. They also teach current and future surgeons at the Grand Rapids Medical Education & Research Center for Health Professions (GRMERC) Plastic Surgery Residency.
Liposuction
Lower Body Lift
Post-Bariatric
Tummy Tuck
Body Contouring
Facial Implants
Forehead Lift
Hair Transplantation
Lip Augmentation
Breast Augmentation
Breast Implants
Breast Lift
Breast Reduction
Male Breast Reduction
Arm Lift
Buttock Augmentation
Non-Surgical Fat Reduction
Eyelash Enhancement
Nose Reshaping
Cheek Augmentation
Chin Augmentation
Ear Surgery
Eyelid Surgery
Facelift
Chemical Peel Deep
Hand Rejuvenation
Non-surgical skin tightening
Chemical Peel Light
Fat Injection
Injectables
Laser Hair Removal
Micropigmentation
Mircrodermabrasion
Skin Resurfacing