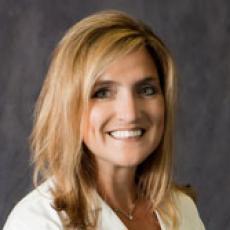 Ellen A. Janetzke, MD
390 Park Street, Suite 201,
Birmingham, Mi, 48009
United States
Phone: 248-258-5100
Fax: 248-258-5110
About Dr. Ellen A. Janetzke, MD
Anytime you make the important decision to have surgery to either correct or improve your looks it is a very personal and private choice. Dr. Ellen walks you through this most important time from the first complete pre-operative consultation to the very last visit. Her unique 'woman to woman' approach is imperative to your comfort, understanding and trust. Plastic surgery should be performed under very close and personal conditions, and that is exactly what you will experience from your very first phone call. A personal decision, deserves a personal touch.
About Dr. Ellen A. Janetzke, MD
Most plastic surgery procedures are offered. The most common surgeries performed are breast and body related. Dr. Janetzke specializes in Breast lift, breast augmentation, breast reduction, breast reconstructionand post bariatric reconstruction.
Liposuction
Lower Body Lift
Post-Bariatric
Tummy Tuck
Body Contouring
Facial Implants
Forehead Lift
Hair Transplantation
Lip Augmentation
Breast Augmentation
Breast Implants
Breast Lift
Breast Reduction
Male Breast Reduction
Arm Lift
Non-Surgical Fat Reduction
Nose Reshaping
Cheek Augmentation
Chin Augmentation
Ear Surgery
Eyelid Surgery
Facelift
Chemical Peel Deep
Non-surgical skin tightening
Chemical Peel Light
Fat Injection
Injectables
Laser Hair Removal
Micropigmentation
Mircrodermabrasion
Skin Resurfacing